25 Apr

167 A look inside 24 Hour Fitness

What makes a good fitness center? In this podcast episode, we spoke with Chris Roussos, former CEO of 24 Hour Fitness, one of the leading chains of fitness centers in the United States. He talked about creating strong employee engagement, the 24 Hour Fitness' approach to changing the lives of club members and consumers, employment Recruitment efforts with active and retired military and their families, and how 24 Hour Fitness is leading the fitness industry with its digital transformation.

Chris was the Chief Executive Officer of 24 Hour Fitness from 2017 to 2019. During his 24-month tenure, he successfully grew the business and improved profitability significantly, with 430 locations and 22,000 staff members from across the country. The company made over $1.4 billion in revenue at the end of 2017. 
IN SICKNESS AND IN HEALTH
Chris recounts the time when he transitioned from the healthcare industry to the fitness industry. During his time as CEO of Epic Health Services, he thought that what he was doing was, in reality, "sick care," with the healthcare space impacting not only health but also wellness and fitness. This proved to be pivotal in his transition to the fitness space, eventually joining 24 Hour Fitness.
He admits to fitness and going to the gym being important aspects of his life, and his becoming CEO of 24 Hour Fitness is like a culmination of his journey into the fitness world– he himself has been a member of 24 Hour since 1995, and his desire to blend health, wellness, fitness, and his personal lifestyle made the transition even more natural.
How to improve employee engagement and retention
No matter what type of business you're running, employee engagement and retention are one of the biggest challenges most employers and gym owners face.
When it comes to gyms and fitness studios, the problem is even more common since most of their employees are young, inexperienced, and entry-level. Here are some ways to help you engage your fitness professionals and retain them in the long run:
24 Hour Fitness' business objectives include "becoming the premier fitness brand of choice, and being a great place to work, and to grow". It has grown into one of the biggest fitness centers in the United States, with more than 420 centers and 22,000 employees at the time of Chris being the CEO. 
While running a 24-hour fitness center poses many challenges, Chris says that the utmost focus of the company is on its members and its members' experience. They make sure that the clubs operate at a very high level, with everything running smoothly across all branches. 
Secondly, he mentions that the company's leadership environment also plays a major role in the company's growth. They transform their employees into extraordinary leaders through their employee development efforts, making their staff feel empowered, valued, and appreciated. These behaviors then translate to how they interact with club members, providing not only a top-notch fitness experience but also a sense of wellness and community.
From Great Employees to Great Leaders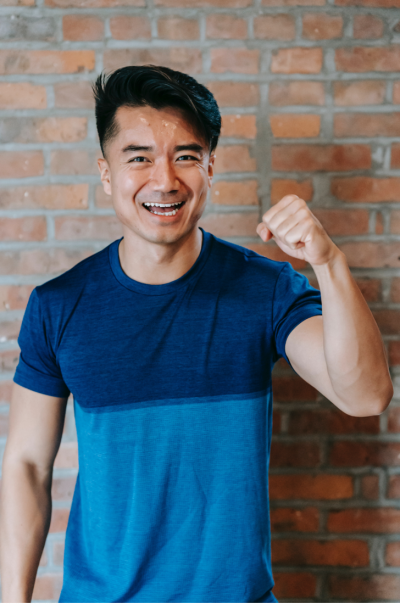 Chris then shared how 24 Hour Fitness creates strong employee engagement, retention, and leadership growth opportunities for its workforce. It's critical, according to him, to have a well-structured communication system not only with the corporate and executive group but with all the fitness centers across the country. For example, corporate communication over the phone is regulated so they don't distract from actual in-person communication. They also use the employee portals on their website to communicate from various locations. And in order to improve employee engagement within the team and with customers, monthly videos are created for the purpose of situational awareness. 
Chris has also worked closely with 24 Hour's senior human resource leader, Jill Waite. Together they established a leadership development process, in which staff are trained and assigned different roles with specific protocols. Before anyone can move up to another role, they have to complete the training seminars successfully– this practice is done at all levels.
Additionally, 24 Hour Fitness also invested in structured curricula, parts of which were patterned after Harvard Business School curricula, so that their employees can invest in themselves by reading the books provided and have practical application of what they have learned. This ensures that not only are their staff knowledgeable about their roles, but they are also emotionally intelligent, self-aware, and equipped with the right leadership mindset. This investment in their employees' skill set and wellbeing then translates to a strong team across all centers, where each member is excited to face their customers and grow within the company. 
How the leadership roles interact with their staff is also crucial in the development of their team members. That's why Chris believes that, indeed, managers and the rest of the executive group should serve as role models to their staff, checking how they communicate and interact with them. He believes in providing affirmation to the hard work done by each member. 
This manager-team member relationship is reflected in how their team members interact with club members. Not only are the staff well-trained, courteous and friendly towards its club members, but they also ensure the experience is the same whichever club each member goes to.
Parts of 24 Hour Fitness' leadership development program are accessible to all staff, but some resources are only available specific to their role in the company, raising the organization's acumen as a whole. The company makes sure that they are investing in their workforce's future by organizing national meetings for its leadership team, inviting experts to visit and speak in sessions, or authors to talk about their books. 
Employment Recruitment efforts with active and retired military and their families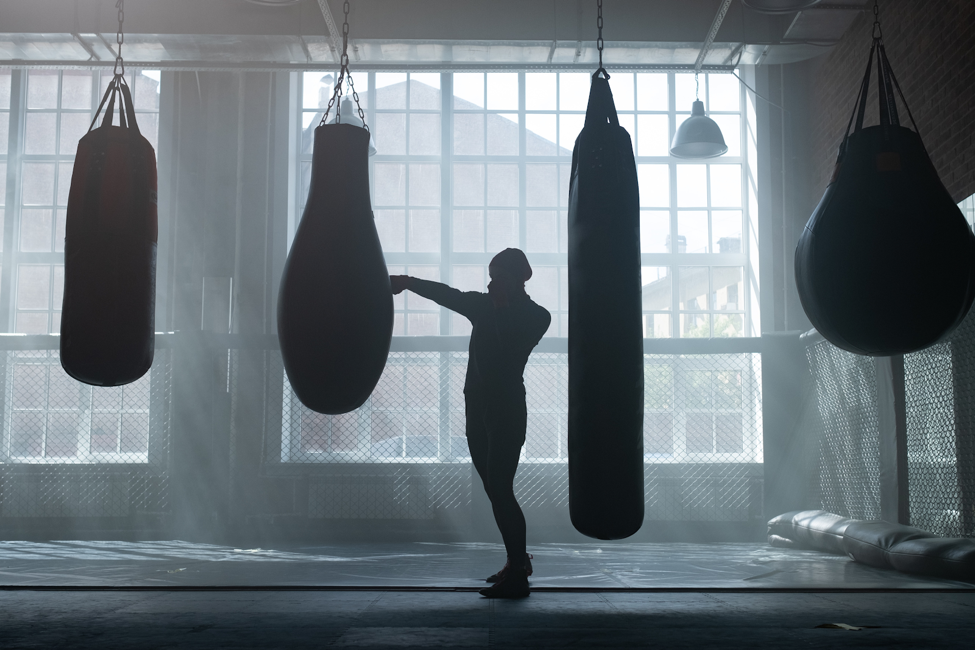 Besides working in the health, wellness, and fitness industries, Chris has also been a longtime board member of the Valley Forge Military Academy & College. Being a veteran himself, he has seen first-hand how families of active and retired military personnel have had difficulty in looking for employment opportunities, especially when a family member is deployed. He believes that in these instances, recognition and flexibility are critical.
24 Hour Fitness has set up Boots 24, a recruitment strategy aimed to attract active and retired military personnel and their families in taking on strategic roles in its fitness centers. 24 Hour Fitness values military staff, active or retired, for their dedication, accountability, impeccable communication, and leadership skills, as well as their great sense of responsibility. Boots 24 actively recruits young, seasoned, and injured veterans, having hired close to 30,000 personnel with military backgrounds or relations. Recruitment efforts are done both online and in-person, wherever there is a 24 Hour Fitness center nearby. 
These recruitment efforts also extend beyond the military space. 24 Hour Fitness also invites professional athletes, even Olympians, to become part of their team, fostering an exciting and energetic environment where people are very much knowledgeable about fitness and maintaining an active lifestyle. 
To keep up with the times, 24 Hour Fitness has launched 24GO, a personalized app that lets individuals, both club members and non-members, train anytime, anywhere, even in the comfort of their homes. App users can enjoy over 2,000 workouts that range from equipment-free sessions or those designed for home gyms. The app also provides members access to online coaching sessions, book for private and group classes, track their progress and receive personalized fitness plans. 
24GO allows club members to access the physical clubs touch-free by tapping their phones at the entrance. All they have to do is download the app, sign up, enter their details and fitness goals, and enjoy the benefits on their mobile devices, even integrating with their music app to better enjoy their workout sessions.
Another benefit of 24GO is that it has plenty of videos showing how to execute movements to ensure proper form and avoid injuries. The app also provides insights on diet and nutrition, making sure that each member gets a holistic experience, one that is similar to when they are inside the 24 Hour Fitness clubs. 
To fulfill its objective of "becoming the premier fitness industry brand of choice", 24 Hour Fitness continues to strengthen its partnership with other fitness leaders to provide the best value and experience not just for their club members but also to their team members.
They have a longstanding partnership with the United States Olympic Committee (USOC), and they are able to bring 24 team members who have completed the ​three-level U.S. Olympic Committee Certification Program into the Olympic and Paralympic Games. 
At the time of the interview with Chris Roussos, 24 Hour Fitness has been a partner of the USOC for 16 years. In this span, over 100,000 athletes have trained with equipment and assistance provided by 24 Hour Fitness at US Olympic Training Centers. It has also helped create and conceptualize the High Performance Training Centers that Team USA Olympic and Paralympic athletes used at the Olympic Games in Beijing, London, and Rio de Janeiro.
Besides the United States Olympic Committee, 24 Hour Fitness has also partnered with Zumba and Les Mills to provide group classes through the app and through their fitness centers. These two programs together have about 8,000 instructors with thousands of group classes in a year.
With many of their club and team members already doing obstacle course races, 24 Hour Fitness has decided to introduce their partnership with Spartan Race and have a number of their instructors certified to become Spartan trainers.
In order to cater to their older, "seasoned" clientele, 24 Hour Fitness also collaborated with SilverSneakers to provide classes for members over the age of 65. Classes include dance, circuit training, and yoga to help improve strength, cardiovascular resistance, and range of motion. 
Another offering for senior citizens is Aqua Aerobics, low-impact workouts that help build strength and cardiovascular fitness.  Customers can join the classic water aerobics workout or participate in Aqua Zumba classes.
To provide a holistic wellness experience within their clubs, 24 Hour Fitness also offers other activities such as art classes or potluck parties. These activities are organized to ensure that the clubs' relationship with their client base offers more value and a sense of community.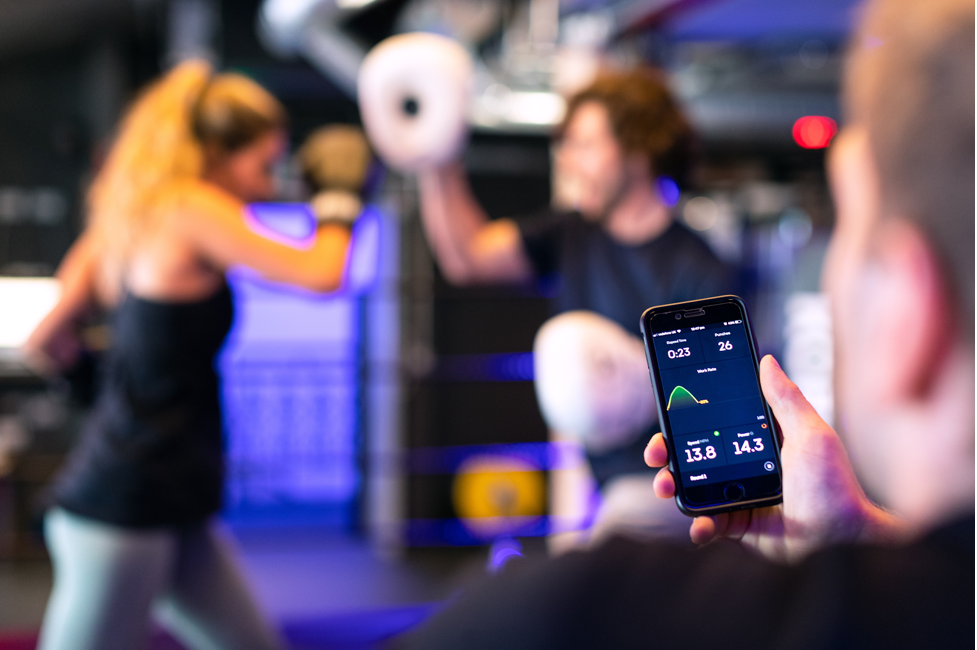 Chris believes that changes in the fitness business industry are going to continue, oftentimes at a faster pace. Relevance to the industry is critical to the business' success. Businesses should be able to adapt, innovate and lead based on the changing needs of their customers. As more and more people use technology to stay fit, fitness apps should also keep up with the times by staying agile. 
Furthermore, Chris sees that wellness, healthcare and fitness will continue to merge and move forward, backed by research and scientific studies. Research shows that core strength training helps reduce recovery time for surgical operations.
While it's wise to look at the impact of fitness business centers in the health industry over the next three to ten years, Chris also points out the importance of understanding the present needs of their customers, whether short-term or long-term goals.  
Resources Our Experts Shared In The Show