18 Nov

469 The Value Proposition for Managing Risk in Your Fitness Business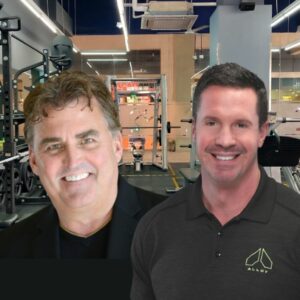 Let's call it like it is – the fitness insurance landscape is scary, and fitness business operators must be properly protected from potential liabilities in their businesses. What sets Ken Reinig and his Reinig Risk Management team apart is that they have focused on the risks associated with fitness businesses and the fitness industry as a whole. You deserve to work with someone who knows the fitness space well to ensure that you are covered the way you need to be. 
In 2022, Ken expanded his business offerings from insurance solutions, waiver policies, staff guidelines, and lease reviews to include an entire platform dedicated to staff training. Ken believes the biggest risk in your fitness business is the 'lack of' proper staff training. In this episode, you'll hear what types of training modules you will see in this new platform, and how any fitness business can benefit from this new customizable training tool.
We are joined in this episode by Rick Mayo, one of the most innovative performance and training operators and franchisors in the fitness industry, to give the Fitness Business Podcast family an idea of how Reinig Risk Management has helped protect his businesses from liabilities that we often see in the fitness industry. Rick also shares with us his outlook on staff training and what features he's excited to implement from Ken's new staff training platform. Ken & Rick both provide their recommendations to anyone operating a fitness business in a new year, to ensure that you, your staff, and your members are as protected as possible!
Reinig Insurance is expanding their services from insurance products, waiver policies, staff guidelines, and lease reviews to include a staff training solution – you'll learn what services you'll have at your fingertips with his new Reinig Risk Management platform.
The greatest liabilities in the fitness industry currently and in what ways you as an operator can best protect yourself against them.   
You'll learn first-hand from Rick Mayo, long-time friend and client of Ken's – how when it comes to insuring his fitness business, there's no one he trusts more than Ken and the Reinig Risk Management team.
Resources Our Expert Shared in This Show