29 Mar

490 Building Community for Fitness Business Success with Cameron Falloon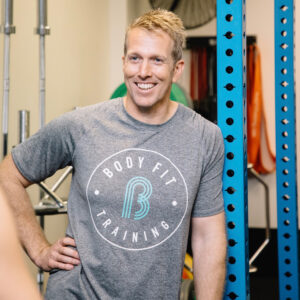 Cameron Falloon is the founder of Body Fit Training (BFT), a successful Australian fitness franchise that has taken the world by storm since launching franchise sales in 2018.
Prior to founding BFT, Cam was a Strength and Conditioning coach for various international soccer teams and elite AFL teams, and he trained Princess Diana back in the day. BFT offers a science-backed, community-based functional training program. Body Fit Training is a culmination of 25 years of industry experience for Cameron.
BFT offers a science-backed, community-based functional training program. 13 workout programs are artfully organized into 8-week progressive training blocks utilizing scientifically proven training techniques aimed to reduce fat and create lean muscle. BFT is reaching international markets in a big way, partnering with Xponential Fitness to open in the US and Canada, launching their first UK studio in September 2022, and launching more studios across Asia and NZ.
BFT recently released their new bespoke heart rate technology called BFT³, a world first in group training tech, which aligns with BFT programs, rewards members for high and low intensity training and everything in between, and optimizes member results. While most heart rate monitors purely reward high heart rates (cardio), this bespoke system is designed to reward ALL styles of training, particularly strength and resistance training. They have also launched their CEC approved training arm called "Level Up"
what you'll learn
 Cameron believes simple fitness challenges, social activities, and modern day tech can be the glue to your community. Listen to see how he focused on these items to bring his fitness brand to the top of its game and how you can too.
Building Community for Fitness Business Success
Personalizing Member Experiences 
Community in the Fitness Industry
Building Member Engagement and Retention 
Building Community Through Social Activities 
The Importance of Knowing Your Members 
The Role of Technology in Fitness