12 Apr

492 Brad Ritter: Build Your Personal Grit for Fitness Business Success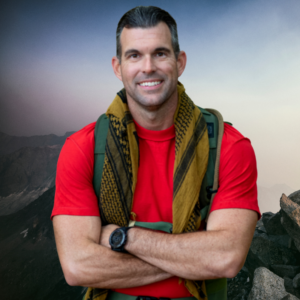 Brad Ritter is one of the world's leading performance experts. He is the author of the best selling book, School of Grit: Unlock Your Potential Through Purposeful Adversity. Brad has held various positions in the medical device, education technology, and custom print industries. He's worked in big Corporate America since 2004 and has been an early adopter of the work from home movement since 2005. Through grit, hard work, and determination, he's won lots of awards: from Rookie of the Year, to multiple Rep of the Year awards, to President's Club. All the awards, of course, came with a price. The price was trying to find work – life balance, while constantly being on the road away from his family.
The Birth of the School of Grit
He reached a pivotal point in life and knew he needed to make a major pivot and take massive action. He decided to sign up for SEALFIT's Kokoro Camp, the world's toughest civilian training, and finds his purpose. After graduating from Kokoro Camp in 2015, he wanted to find a way to serve others, help people get unstuck, and take control of their lives. He accomplishes this through a proven system that focuses on your physical, mental, emotional, intuitional, and warrior spirit. His mission is to build a "warrior class" community. That is why he created the School of Grit. What he teaches is a lifestyle. It won't be easy, but it will be worth it. It's for anyone who despises mediocrity and is willing to do the daily work. If you're ready to step into courage, focus on others, and train relentlessly, then you have found the right place.
what you'll learn
Grit doesn't have to be just physical, it can also be mental. Grit comes in various forms, and it can mean something different for each person. But training your mind every day is the key to changing your mindset. Discover a new way to master your inner dialogue and incorporate grit into the workplace.
Making Grit a Personal Trait
Achieving Success with Grit and Mental Toughness
Mastering an Inner Dialogue in the Workplace
Defining Grit and the Inspiration Behind the Book
Transformation and Adversity
Building Mental Toughness  
Finding Your Why
Breathing and Finding Balance in a Busy Life