27 Jul

446 Building a Ready to Buy Community Around Your In-Club Programs with Kelly Coulter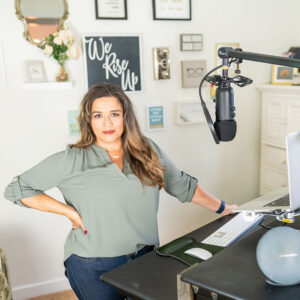 "Know who your audience is so that your community is full of the right people talking about the right things." – Kelly Coulter
Kelly Coulter is the founder and president of Fit Pros Connect and the Grow your Fitness Business Facebook group with over 8500 members. In addition to being a fitness instructor for over 27 years, she also built a successful career as an online marketer for over 20 years. Since 2014 she has bootstrapped two 6-figure online companies. She now coaches instructors and trainers on building businesses they enjoy while serving clients they love more. Kelly hosts the Fit Pros Show and the Client Creation Kickstart bootcamp (formerly SOYOW – Sell Out Your Workout).
She has spoken at SCW, DCAC, FitnessFest, and FBA's Succeed! on community building, organic marketing, and business bootstrapping.
Looking for new and fresh ideas on how to not only build your online community, but keep it? This episode will answer those questions and more. Kelly shares her expert advice on how to build your online program and the return you can expect.
The difference between marketing and building an online community
Tips on building your online community
What kind of return can you expect from an online community?
resources shared in this week's show