22 Feb

484 Jenn Kuehn: What is Happening with Group Fitness?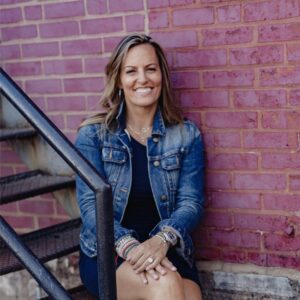 Jenn Kuehn is an accomplished entrepreneur and visionary leader with over 15 years in the health and fitness industry. As a leader, presenter, speaker, and business consultant she has the unique ability to connect with and create meaningful change in people's lives. She recently joined Les Mills as Vice President of Instructor Experience Development
Prior to joining the team she created and scaled her own boutique fitness company and was the Senior National Director for The EDGE Fitness Clubs. With a passion for people and fitness, she has enjoyed numerous senior roles in group fitness programming, product development and people & culture. Jenn lives on the coast in southern Connecticut with her husband Rob and their two boys.
what you'll learn
Industry Benchmarks Around Group Fitness Participation
Do Members Still Want Virtual Fitness?
Tips for Leading a Group Fitness Team
Changes Clubs Have Made in the Last 3 Years to Increase Group Fitness Traffic Flow
Distinguishing Small and Large Group Training
The Benefits of Small Group Fitness
Virtual and Hybrid Classes
Developing and Evolving Fitness Instructors for Multi-Dimensional Programming
Scheduling, Instructors, and Member Experience