09 Jan

212 Ann Marie Barbour Building an Engaged Group Fitness Community

Ann Marie Barbour the co-founder of Soul Body LLC and Co-Creator of SoulBody Barre, SoulBody Barre "Unhitched" and SoulBody Power group fitness programs.
Ann Marie has been in the fitness industry for over 15 years, and after falling in love with BARRE, and after seeing the benefits of this type of training, she, along with her best friend and business partner Stacey Van-diver created SoulBody LLC, a company offering "boutique style" progressive programming to larger clubs and studios.
SoulBody Barre programming is now in over 80 clubs across the globe including Gold's Gyms, Goodlife Women's in Canada, Brick Bodies, Merritt Clubs, Under Armour Performance Centers, YMCAs and more.
What you'll learn
Key elements to consider when planning a group fitness program
How group fitness can form a community for your members
Touch points of a rock star instructor
Tips on finding and hiring a rock star instructor
How to create community around virtual fitness
Tips for building an engaged group fitness community
Precor Quick Fire Five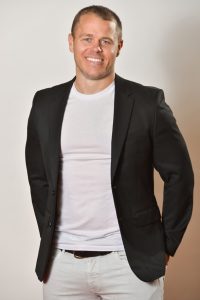 Resources Our Experts Shared in the Show
Ann-Marie Barbour: Website | Facebook | Twitter
Chantals 5 Must Listen episodes from 2018
https://fitnessbusinesspodcast.com/202-everything-you-need-to-know-about-live-streaming-your-classes/
Sponsors