05 Apr

491 Anne Mahlum: The Fitness Forecast for 2023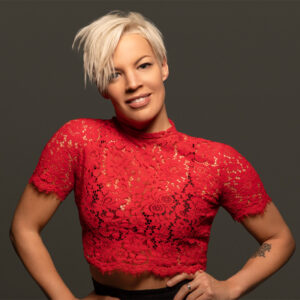 Anne Mahlum is an innovative powerhouse whose achievements range from inspirer and motivator to successful CEO, business owner, athlete, and philanthropist. She founded the game-changing non-profit Back on My Feet (BoMF) in 2007 with a mission to use running as a catalyst for transformation among those experiencing homelessness. From there, she built [solidcore], a fast-growing boutique fitness company, which has grown into an 85+ location fitness empire across 27 states, along with more than 800 employees – all thanks to her skillfully raising over $70M in private equity.
Her newest venture, Ambition – a fitness & wellness concept, opened in Brooklyn Heights, with two more studios opening in Manhattan in the spring of 2023 in Chelsea and the Flatiron District. With Ambition, four different areas of fitness come together to help improve your wellbeing. From increased muscle strength and endurance, cardiovascular conditioning and flexibility/mobility – through to mental toughness training with scientifically proven methods & ideologies – they are providing the best tools for transformation. 
what you'll learn
Powerhouse Anne Mahlum delivers industry trends by forecasting which direction the winds blow the boutique market. Anne preaches that the words "new and fresh" should be at the forefront when planning out your boutique business plan, and the culture you create will determine your success. Join entrepreneur and philanthropist Anne Mahlum for your yearly dose of boutique fitness trends. 
The latest pulse on the industry
The Future of Fitness: In-Person vs. At-Home Experiences
Brand Identity and Target Audience.
Building a Strong Community and Culture is KEY in 2023
Fitness Industry Trends and Coaching Philosophy
Women's Weight Training and New Podcast on Consistency
Achieving Ultimate Optimization in Career, Health, and Wealth.