22 Jul

445 The Value Proposition for Building a Solid Foundation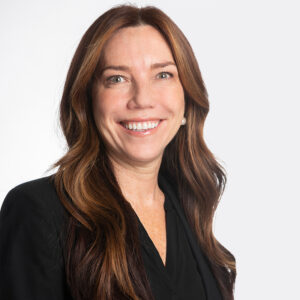 "I believe in the vision of a world free of rubber waste. Our leadership team is focused on doing the right things by transforming reclaimed materials into performance products that make people's lives better." – Allison Porter
Allison Porter is the Director of Sales East & Strategic Accounts for Ecore.  Before joining Ecore, Allison was at Precor for 11 years and was responsible for senior strategic account development, revenue and growth on the largest global accounts in health and fitness. She also introduced functional fitness in the Northeast with FreeMotion, and created national accounts at Technogym, USA.
Since 1871, Ecore has provided their customers with flooring with more safety, more ergonomics, and more acoustics.
When it comes to holistic design, what material is on the ground is more than just a floor. It's a statement – and often times the first impression a member has with your space. Hear the long, sustainable history of Ecore and how their products are still manufactured in Lancaster, PA and supplied globally.
While they're the leader of the rubber world, their products go far beyond rubber: think – turf, vinyl, lifting stations, even acoustic underlayment! Ecore has you covered with all these surfaces and so much more.
Their team of manufacturers, design consultants, and installers can be a much bigger resource for you and your team than just for rolled goods. They can help with the acoustics of the space, color decisions, and surface selection for your new project or facility!
If you want a floor partner passionately focused on doing the right thing for the environment and their partners – look no further than Ecore!
Whether it's rubber flooring you're in the market for, or vinyl, turf, lifting stations, even acoustic underlayment – Ecore has you covered!!
At Ecore, they're all about using reclaimed materials to create unique performance surfaces. Learn about their process and how they're doing everything in their power to remain an eco-friendly and sustainable company!
It takes a team – hear how, from manufacturing, to design and color consultations, to installation – the Ecore team will be with you every step of the way.
Resources Our Expert Shared in This Show
watch the interview on youtube