21 Oct

463 The Value Proposition for Staying InTouch: Anytime, Anywhere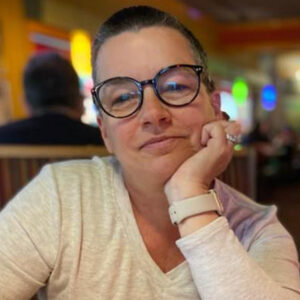 Join Sarah Pellegrino as she speaks with Mary Milkie, InTouch Sales & Customer Success Leader. Learn how InTouch's lead generation platform helps operators capture leads, automate follow up, track staff performance, and support the new member throughout their entire journey!
We all know that in today's market, getting a lead into your fitness business is just step one. Keeping them engaged and accomplishing their goals is the real hurdle. Partnering with InTouch assures you will capture leads effectively the second they enter your fitness facility, and that you will have automated follow up sequences in place to help your staff convert those high quality leads into members. But the hard work doesn't stop there – InTouch takes it a step further and gives you the tools to follow up with your new member to ensure they are accomplishing their goals within your fitness center. With the cost that it takes to get one member, you really want to make sure that you are keeping them fulfilled – that is where InTouch can be the perfect partner for your business.
What sets InTouch Technology apart is their 16 year history in the CRM and lead generation space. Their technology team is made up of people who understand the fitness industry, listen to their clients when feedback is provided, and use that feedback to enhance the InTouch offerings.
If you are struggling to understand how many leads are walking into your business, how well your sales team is following up with the leads, how many leads convert to members, or how well your team follows up with members – you need to call InTouch! If you could automate the most complicated parts of the lead to member conversion process – why would you say no? In addition, you as a fitness business operator will now have a management tool that gives you a high level view of your sales teams' performance that will help you be the best manager you can be.
Mary walks us through how to best capture leads within your fitness facility or at any events your business is hosting, and which follow up method is the most effective in today's market.
You'll learn what sets InTouch Technology apart, and how their 16 year history in the fitness industry makes them a powerful partner in your fitness business.
We discuss automated follow up sequences and how this takes the guesswork out of depending on your sales team to convert a lead to a member and then support that member throughout their fitness journey.
Resources Our Expert Shared in This Show