26 Aug

452 The Value Proposition for Creating Health & Changing Lives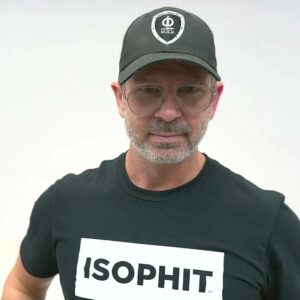 Tune into this episode of The Value Proposition to hear from Isophit Inventor, Brad Thorpe, why he is so passionate about giving people a way to 'start exercising'. Isometrics is a basic principle that most of the fitness industry forgot about – but not Brad! We walk through how the Isophit helps strengthen the muscular system, so it helps you better prepare for movement: whether that be a sport, a fitness routine, or simply walking through life!
Brad is more than qualified to educate you and your team on why isometrics is the secret sauce to any training routine. He is the 21st person in the WORLD with his specific designation. Hear his personal story and what drove him to Isometrics and hear how Isometrics will help you magnify any of your fitness goals, whether weight loss, cardiovascular strength, bone density, or tendon resiliency.
You'll finish this episode with a broader knowledge of what Isometric training is, how you can apply it and Isophit in your business, and the benefits to this training for your members and clients of any physical fitness level. Let's create health, change lives, and give back – together!
The overall benefits of Isometrics training including pain management, muscle contractility, increased neural activity, and the overall magnification of any fitness goals.
The type of business partner Brad is looking to join the Isophit family, and the benefits to you for bringing Isophit into your business!
The different types of Isophit models and what model would be best for your home, fitness business, sports facility, and more!
Resources Our Expert Shared in This Show
watch the interview on youtube