20 May

434 The Value Proposition for Quantifying Your Impact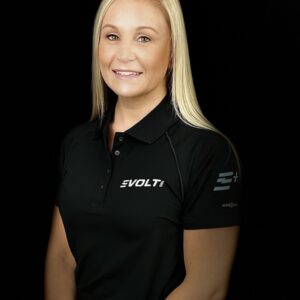 "Partnering with EVOLT 360 is one of the best ways to turn your health club into a health hub" – Ashley Ziegler 
EVOLT 360 is a body composition and analytics company new to the fitness industry. What will blow you away is how much value the EVOLT 360 Ecosystem can bring to your fitness business.
We begin the episode with the intelligent Evolt 360 Body Scanner.  The scanner captures over 40 measurements and provides nutrition and supplement recommendations. Rather than venturing outside their field of practice, trainers can expand on the nutritional recommendations from Evolt.
Next, we talk about Evolt Insights, a better way to track your clients' progress. You can see exactly how the client responds to the training routine, as well as some of the things they aren't telling you. Evolt Insights tracks data over time, so you can determine the impact your fitness business has on your members' results.
Finally, we will look at the Evolt Active App. Learn why it's the smart way to track body composition insights and progress. 
We know that member engagement is top of mind in most fitness businesses right now.  Capture metrics with Evolt that will help you engage with current members. Learn how the challenge facilitator engages members and captures new ones. Are you actively monitoring the health status of your business? If not, you're missing out on extra revenue and key data points.  Tune in to hear how the team at EVOLT 360 can help you quantify your impact in your community and do a better job for their clients.
Learn the body composition metrics you will receive when implementing the EVOLT.
We'll chat about what reporting features you'll receive with the EVOLT 360 software. Celebrate those progressing in their health goals. Re-examine the path for those who are not achieving success the way they would like.
Ashley dives deep into member engagement and retention. Learn how to leverage the EVOLT 360 ecosystem to do both!
Resources Our Expert Shared in This Show