08 Jun

Making Disciplined Decisions as we "re-open" & "re-bound" our Industry, by Bill McBride

I've had the honor of doing two shows for the Fitness Business Podcast (links at the bottom of this post). Both are as timely today as when I first appeared on them.

As we face the "re-opening" & "re-bounding" of our industry, we have to make some disciplined decisions: What do we create? What do we eliminate?  And what do we improve/evolve?  These are big decisions.  Innovation doesn't have to be a "moon shot", it can be incremental, reimaging current business practices and offerings.

And what is our short-, mid- and long-term strategy?  We have an opportunity to reset and look comprehensively at our Value Proposition (Price for Offering) and our Value Chain (Cost of Delivery for Service Offering).  We need to review our membership and ancillary sales approach, our service delivery model and price to expense optimization model now… I caution not to discount at this time and to prepare for, if not implement straight away dues and price increases.  In many markets, there has been a reduction in supply (less clubs) and a phrase I learned last week, many "orphan members" – members looking for a new facility.

There are certain things many of us have accelerated or added – Virtual & Digital Programming are on my list of accelerated.  Outdoor spaces also accelerated in my case and added at many more of my sites.  How we communicate in video format with our members and teams is another example.  The power of virtual & digital communications has been underestimated on long term relationship connection in my opinion.  We now can communicate with our members and member groups outside of our four walls like never before.  Why besides the obvious on technology?  Members and Staff are now comfortable with this format of connection.  In many cases, we can get deeper in conversation with less barriers on video conferencing then we can do sometimes live.  Putting groups of members together is an opportunity coming out of this pandemic.  Virtual in club should also see more adoption on group fitness schedules in-club.  Augmenting group fitness schedules with virtual options should grow as members are more comfortable this format.  This is an opportunity to maintain class schedules with potential necessary reduced payroll during the rebound time frame.

I have the honor of being a new REX Roundtable Chair and am building my Roundtable.  If you have an interest in joining REX, let me know.

 

I work with facilities around the world on Sales, Sales Management, Marketing, Organizational Structure, Staff Development, Customer Experience, Compensation, Operations, Risk Management and Price Optimization.

Let me know if I can be of any assistance.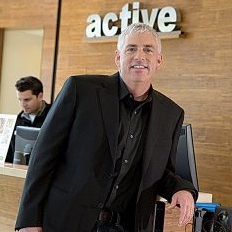 Bill McBride
Bill McBride is a health club industry veteran. He has worked in all aspects of sales, marketing, leadership, management, member experience and operations. He currently serves as the Co-Founder, President & CEO of Active Wellness. He also is the Founder, President & CEO of BMC3. He has served as the Chairman of the Board of Directors for IHRSA and MACMA (Mid-Atlantic Club Management Association), been a Board Member on ACE's Industry Advisory Panel, and an Editor for ACSM's Facility Standards & Guidelines 5th Edition.