19 Jun

005 Justin Tamsett – What Has Tinder Got To Do With Your Fitness Business?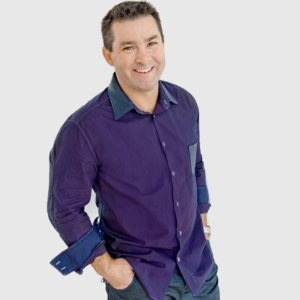 Justin Tamsett is the Managing Director of Active Management. He has managed and owned fitness clubs since 1990, and now travels the globe speaking on topics from business skills to work-life balance. During this episode, he shares updates from the Industry Leader roundtables, we learn valuable insights from a Harvard Business Review study, and explores the consumer trend called Tinderisation!
During this episode, JT talks about:
The importance of accurately tracking leads to understand the effectiveness of your marketing dollars
Why your business vision and mission must become part of your team DNA
And what exactly Tinder has to do with your gym members!
This episode also features our podcast marketing expert, Sharon, who shares tips on identifying your podcast and the importance of truly understanding your target market.
We hear an update from Pam O'Donnell of The IHRSA Institute, plus get a taste of one of our new show sponsors, Visual Fitness Planner, a must for PTs and gym owners to check out!
Top Tips From The Show
To accurately understand your business and the effectiveness of your marketing dollars, ensure you track every lead – regardless of whether they become a client or not.
Your team should know and understand your business vision, mission and core values, so these elements become part of the team DNA.
In 2015, consumers desire convenience, reduced costs and improved status. We need to learn how to truly understand our customers to attract more of them!
When it comes to collecting and recording leads, we need to strip back our processes and ensure we get it right.
People want to connect, what are we doing to connect them? Your gym staff are like hosts at a party. Are your team members encouraging members to meet each other?
Inspirational Quotes From The Experts
"If your going to have a business mission, vision and core values, you need to go to the extent of ensuring your team know what they are!" Justin Tamsett
" If we want to be successful moving forward, we need to connect people – How can we connect our customers better?" Justin Tamsett
Resources Our Experts Shared In The Show
Justin Tamsett – Active Management
www.activemgmt.com.au
Twitter @JTActiveMgmt
www.facebook.com/activemgmt
[email protected]
Georgia Aquarium Case Study: https://hbr.org/2015/01/boosting-demand-in-the-experience-economy
Trendwatching – www.Trendwatching.com
Sharon Tousley – Identifying your podcast
[email protected]
John Dumas – www.entrepreneuronfire.com
Visual Fitness Planner
http://visualfitnessplanner.squarespace.com
Australia: [email protected]
USA – [email protected]
Pam O'Donnell The IHRSA Institute
IHRSA Institute – www.ihrsa.org/institute
Phone: 1.617.316.6730
Email: [email protected]
Website: ihrsa.org/institute
Tweetables – share the Experts knowledge to #GROW
[Tweet "The digital world allows us to share our experiences, interests and our values @JTActiveMgmt"]
[Tweet "Consumers are willing and ready for an instant and flexible connection with others @JTActiveMgmt"]
[Tweet "In our clubs, in our studios, what are we doing to connect people? @JTActiveMgmt"]
[Tweet "If we connect people, they'll hold each other accountable for working out @JTActiveMgmt"]