23 Nov

470 Your Email List Adds Value to Your Business with Corey Hiben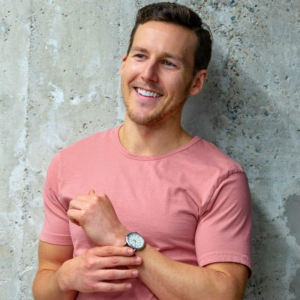 Corey Hiben is the host of the Health Hustle podcast. He fell in love with the process of becoming a "podcaster" and ever since he has been interviewing the brightest minds in the health and fitness industry. Corey resides in Austin, Texas, where he records his episodes about how he built his business and the lessons he has learned along the way. Some of Corey's guests include physical therapists, chiropractors, functional medicine docs, personal trainers, gym owners, and everything in between. Through that journey, Corey has learned a lot about how to start, grow, and build a health business that fits your lifestyle. Just like your health, Corey believes there is no one size fits all model. There are many paths to building a business, and it all comes down to what's right for you.
Learn how your email list can add value to your business and what's the most common mistake when composing an email. Email marketing has been around for a while so this is the perfect episode to refresh your practices. Come along with Corey Hiben for the next 30 mins to put some spice into your email marketing campaign.
The importance of your email list
What details should be collected with an email
Recommendations for for storing emails
resources shared in this show