30 Jul

376 Myzone Partner Update with Dave Wright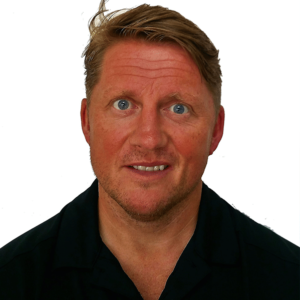 Tune into this months podcast partner interview featuring the Group CEO of Myzone, Dave Wright.


Learn about:
MZ-Switch
MZ-Remote and MZ-Remote+
How Myzone has been preparing for the post-Covid phase.
A must listen episode for all Club Owners and Operators.


About Myzone
Myzone is bringing fun, fair fitness to clubs and gyms around the world. Reward effort over image with an immersive fitness experience that gives your people results they can see. Stay connected, organise challenges and create your own community, no matter where your members work out.
Myzone transforms tame group training sessions. Add a competitive edge with live workout data your members can see on the big screen.
Give in-the-moment feedback and watch as beginners race ahead of gym bunnies and go for their goals. No more hiding at the back, your members are fighting for the front spot now.
You can't buy loyalty. But you can build it. The numbers don't lie – Myzone boosts club visits by 33% and keeps members around 24% longer.
Talk to us today about growing your business.
P.S. Don't forget to mention you are part of the #FBPFamliy and receive your first 2 months of licensing for free! 


This Week's Podcast Partner