18 Mar

422 The Value Proposition for Simple Numbers for Social Media Marketing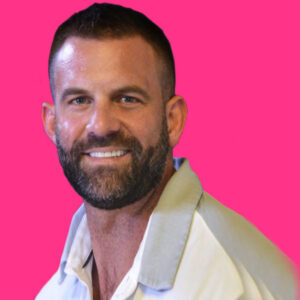 The Value Proposition is where Sarah Pellegrino chats with an industry supplier to find out the value they bring to their customers and the industry.  You will not only hear about the features of the product or service – which you can read on their websites or brochures – you will hear about the deep value and return of investment for you!   
Join host Sarah Pellegrino as she speaks with Dirk Bartlett from Sneeze.It. Dirk walks us through his marketing concept, Simple Numbers, to help you understand when it comes to spending your marketing dollars well, we need to think less about cost per lead and more about cost per acquisition. 


Guest
Dirk Bartlett, Vice President of Business Development for Sneeze.It


Show Summary
Let's be honest, the fitness industry is saturated and there's competition around every corner. So how are community members supposed to make this buying decision? The simple truth is, they buy from the brand they're familiar with. How are health club owners and operators supposed to familiarize their community with their health clubs? The answer is simple – marketing increases your exposure in your community, drives more leads, and ultimately drives more joins/revenue.
But where should you best spend those precious marketing dollars? Dirk from Sneeze.It walks us through the Attribution Model, so you can best learn how to give credit to which campaign drove the lead to buy. We discuss the marketing funnel too so that you understand the importance of putting emphasis on each step of the funnel. Ultimately we're changing the mindset from what is the cost of the lead to what is the cost to acquiring the member: this is a show that focuses on managing the value vs volume of your leads and it's important for any business owner looking to drive more revenue by acquiring new members!  


What you'll learn:
You'll learn how to 'quiet the noise' and simplify the numbers: we'll focus on what amount of marketing dollars it takes to generate a new member in your facility.
We'll discuss how to manage the value vs the volume of your leads.
The Attribution Model for marketing campaigns – how to know which marketing campaign to give credit when a lead converts to a member.
We discuss the Marketing Funnel and spend time on awareness marketing and how important this is as a first step in the marketing funnel from lead to member.


Resources Our Experts Shared in the Show
https://youtu.be/GpLprgwpFZI
Sponsors