29 Apr

001 Chewing The Thin With Justin Tamsett On The Fitness Industry And Consumer Trends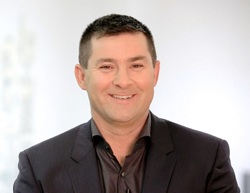 Justin Tamsett, the Managing Director of Active Management, has travelled the globe in the last 12 months working out in 39 different gyms, cross fit boxes and personal training studios. In this show he shares his insights and learning's from his experience in niche, boutique clubs in the fitness mecca called New York City! You will pick up tips on where to find good people to work for you. You will also hear about consumer trends around using wait time.
Finally, JT explains what REX Roundtables are and how you can find out more in order to #GROW your business.
Resources and Links Mentioned In This Episode
Active Management
Industry Leaders Roundtable
90 Interview Questions E-Book
Tweetables: Share The Knowledge to #GROW
[Tweet ""Todays consumer has zero tolerance for waiting" "]
[Tweet ""We have to kill waiting time or we have to fill waiting time" "]
[Tweet ""What you have to understand about NYC, is its a microcosm of the fitness industry in the US" "]
[Tweet ""We should always be looking for people, we need people on a reserve bench" "]
[Tweet ""Theres probably someone you've already met today, that would be perfect for your organisation" "]
Chantals Top Tips From Todays Show
Todays consumers have zero time for waiting, if there is any waiting time in our fitness business, we have to kill it or fill it
An amazing fitness experience can be achieved by recruiting the right people
The atmosphere in a group fitness studio can be enhanced by grouping people closer together –Grouped together = more energy & better cost efficiency for your studio
Always be looking for people, create yourself a reserve bench of great people for your team
Interview candidates in different scenarios and different locations to truly find the right people for your business
Inspirational Quote
"I don't think it matters what your business type is, but every day, every week, there is a PR opportunity out there for you. There's a story there for you, in your business, that would make the media".
"What PR does, is build our brand position in the market place, as an expert".
"I think there's great opportunities for clubs to do better PR".
Share Your Thoughts
Tell us your #1 Takeaway from this show or what success you have had from implementing an idea you heard here! You could win a 3 minute interview on the Fitness Business Podcast!