15 Jul

060 Best of the Boys with Mike Arce, Justin Tamsett, Adrian Antigua and Jeb Blount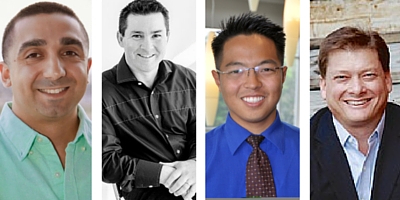 This weeks show is all the very best bits of advice, information and inspiration from some of the AMAZING Men in Fitness that we've had as guests on the show over the past few months.
From Show 42, Mike Arce from Loud Rumor talks about Facebook advertising.  Then from Show 48 JT from Active Management updates us on what brands consumers are supporting and how brands are turning the tables on consumers.  Next Adrian Antigua from Gainsville Health and Fitness shares insights on small group training and finally Jeb Blount shares 5 most important questions asked in sales and his top 3 tips for selling services.
Top Tips From The Show
Mike Arce
With Facebook advertising, start with an offer you know has worked well for you in the past. Giving something away for free generally works better than charging.
Justin Tamsett
Consumers now want to support brands that are kind to their staff – which means make meaningful positive changes to your internal culture and then tell the world about it.
Adrian Antigua
Consider having a dedicated space in your club for Small Group Training.
The best Small Group Training instructors are those that have the passion for it – and it helps if they can multi-task!
Jeb Blount
People don't buy for your reasons, they buy for their reasons.
Inspirational Quotes From The Experts
Consumers tend to support brands kind to the environment. Now they support brands kind to their staff – Justin Tamsett
People don't buy for your reasons, they buy for their reasons – Jeb Blount
Retention is everything that you do – Adrian Antigua
You want to focus on more qualified leads. You have to be good at measuring everything – Mike Arce
Resources Our Experts Shared In The Show
Mike Arce
Website
Fit Flaver
Email
Twitter
Justin Tamsett
Website
Facebook
Twitter
Jeb Blount
Website
Facebook
Sales Gravy Podcast
Fanatical Prospecting
Show Sponsors
Tribe Team Training
REX Roundtables
Tweetables – Share The Experts Knowledge To #STRENGTHEN
[Tweet "Consumers seek fun & play, if not tailored to them can at least be enjoyed on their terms @JTActivemgmt"]
[Tweet "Retention is everything that you do @GHFC"]
[Tweet "Your main goal should always be, to get and keep customers @salesgravy"]
[Tweet "Smart people make mistakes & learn from them @Mike_J_Arce"]
Share Your Thoughts
Tell us your #1 Takeaway from this show or what success you have had from implementing an idea you heard here! Comment below and you could win a 3 minute interview on the Fitness Business Podcast!