14 Dec

473 Thinking Ahead: Grow your Professional Network through the Power of Connections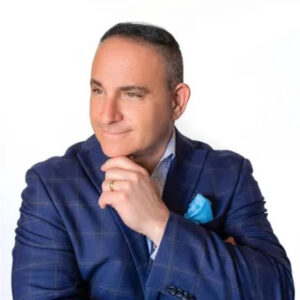 Steve Spiro is an inspirational speaker and professional development expert on the topic of growing one's professional network. He is the host of the LinkedIn live show, Master Connector Show broadcasting on LinkedIn Live, YouTube, Facebook and Twitter Wednesdays at 1pm EST. 
In today's Thinking Ahead show, hosted by Jason Stowell,  Steve shares varying strategies and tactics to help you grow a stronger professional network.
SCROLL DOWN TO DOWNLOAD A TRANSCRIPT
Why giving value first is a great way to strength a professional relationship.
Why the magic is in the follow-up message.
Sincere and authentic relationship can still be made virtually.
The Power of Being Vulnerable and Focusing Outward
The Go-Giver Mentality: How Focusing on Others Can Lead to Success