21 Sep

456 Developing Sales Leaders: How You Show Up Matters with Brian Weaver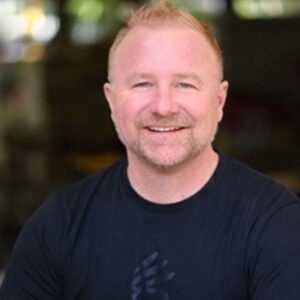 "If you show up in the right place, with the right mindset, you will find yourself being a lot more successful with what you want to achieve." – Brian Weaver
Brian Weaver works for the Jacobson Leadership Academy, where he is a High Performance Sales and Executive Leadership Coach. Brian has over 25 years in the fitness industry. His professional career has included roles such as personal trainer, supervisor, manager, general manager, small business owner, sales manager, national sales manager and director of sales.
He has a proven track record in coaching sales teams and individuals to exceed revenue targets, as well as working with executive leadership team members on company strategy. Brian has always engaged in fitness in a high performance level, as he was a Division 1 Men's Soccer athlete at San Jose State University. His success as a college athlete led him to be the Team Captain both his junior and his senior season.
Showing up to work with the right mindset will not only set you up for success, but will also trickle down to your sales team.
The 3 most important areas sales people should focus on
The difference between being and doing
"Relationshipping Wednesday" and how to use it to connect to your customers
Top advice for new sales people
Learn a simple "mindset shift" exercise