01 Feb

480 Eric Tepper: The Telephone: The Gateway to Persuasive Sales Conversations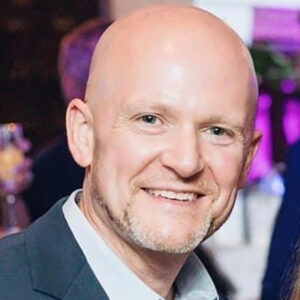 Eric Tepper is a contagiously energetic sales leader in all things fitness, health and wellness related with almost three decades of experience. Eric has built Sales Architect out of love for the industry and passion for sales. The fitness business is one of the heart, and many people who chase their passion for wellness don't realize there is a business side to it. After helping many businesses maximize their revenue, Eric wanted to build something that would help everyone in our industry thrive. Sales Architect is a virtual live and pre-recorded coaching and consulting platform where business owners and operators in the fitness, health, and wellness business can get the direction they need in a affordable model.
The gym is his happy place. The Sales Architect platform is a place to mingle with other passionate professionals, engage in strategic live conversations, and get resources for success. In the first two months of business, Eric has 100 locations across 5 brands, and is having a blast with these amazing people.
Looking for a refresher when it comes to sales calls? Eric Tepper, the founder of Sales Architect, is here to remind us that the phone should be used as a gateway to persuasive sales conversations, as he believes fitness sales staff have strayed away from the basic sales conversations. Grab your sales team and listen!
Sales happen in the conversations
Why the phone still an important component in the sales process
Tips for a successful sales phone call
GET $40 OFF SALES ARCHITECT SERVICES!
USE DISCOUNT CODE: FITBIZFRIENDS