22 Apr

429 The Value Proposition for Rebounding with Recovery Spaces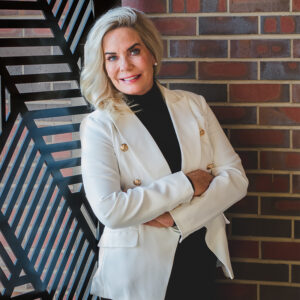 "Be passionate about making a difference in other people's lives" – Joan Gebhart
And that, #FBPFamily, is exactly what Joan Gebhart from Creative Surfaces does. While there are numerous options to choose from when deciding which design firm to work with, there are very few partners that will go the extra mile for your business. Joan is one of the best in the business. What sets her and Creative Surfaces apart is their years of experience in the fitness industry, the fact that they work in other industries and can pull design ideas from different business models, and the relationship-focused team you'll work with.
As the fitness industry recovers from the global pandemic, you may look at your health club and think that there are certain spaces that simply don't work anymore – maybe Kids Club? Joan opens up about the best space to bring into your fitness space – a recovery area. Whether it be for active recovery (stretching, etc.) or simply a mindful, meditation room, she speaks about how you can repurpose an existing area and bring in a revenue-generating space.
Joan also walks us through what quick, affordable, and easy-to-implement design enhancements can make a huge difference and give your fitness space a refresh!
All of this and more on this months' episode of The Value Proposition!
Quick, affordable, and easy to implement design enhancements that will make a real difference in your fitness space and provide the refresh you need!
How adding a recovery zone to your health and fitness center will positively impact your members' mental health and your bottom line.
Design lessons & tips from other industries that you can easily implement in fitness.
Some recent designs by creative surfaces
Resources Our Expert Shared in This Show