06 Jan

333 How to Pivot your Business in 2021 with Brent Darden

Brent Darden is IHRSA's interim president and CEO. He earned his master's degree in exercise science from Baylor University and began his career as a front desk attendant and fitness floor instructor at the First Baptist Church of Waco Life Recreation Center. He later was employed in a variety of positions in different fitness operating models including a regional multi-club group, a large independent athletic facility, and a niche group exercise studio.
From 2010 through 2015, Brent served on the IHRSA Board of Directors, as Nominations Committee Chairperson, Vice-Chairperson, Chairperson of the Board, and Ex-Officio. Over the years, he has advised hundreds of fitness brands and delivered keynote presentations around the world on leadership, employee engagement, customer experience, winning habits, and brand frameworks, among other topics. Brent currently chairs several REX Executive Roundtables that include many of the top club owners/operators in the industry.
Your Podcast Snapshot
Reimagine Your Business for 2021
A Leadership Message
How is IHRSA pivoting for 2021
Resources Our Experts Shared in the Show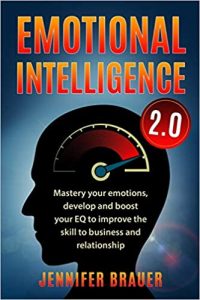 Emotional Intelligence 2.0 by Jennifer Brauer
Contact Today's Guest
Brent Darden
Quick Fire Five Guest
This Week's Podcast Partners
This Week's Advertiser