09 Nov

467 Current Affairs In The Fitness Industry with Kaumil Gajrawala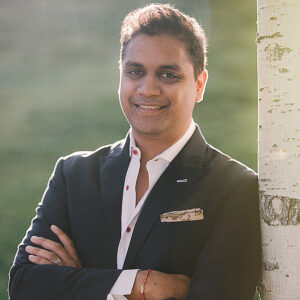 Welcome to a NEW show on the Fitness Business Podcast we're calling Industry Current Affairs and we launch with Kaumil Gajarwala from Credit Suisse.
Kaumil Gajrawala is a Managing Director covering the Beverage, Household, Personal Care and Wellness sectors for Credit Suisse. Kaumil is the first sell-side analyst to analyze Wellness companies (including Fitness, Outdoor Recreation, Healthy Food and Beverage) as a stand- alone vertical. He brings 24 years of analytical experience to this role both on the buy-side and sell-side, with 20 years focused on the consumer sector. Most recently, Kaumil covered global consumer products at Manikay Partners, an investment firm. Prior to Manikay, he was a top-3 ranked Beverage analyst at UBS, according to Institutional Investor. Kaumil holds a Bachelor of Science in Finance from Rutgers University and currently resides in New Jersey
In a report Kaumil released in June 2021, it was forecasted that from 2018 to 2024, the wellness economy – including fitness – could grow 7.1% annually, with many sub-segments growing quite a bit faster.
Over that time we've had a pandemic, inflation, labour shortages, world leaders turnover and even the media telling us there is an impending recession.  Find out what Kaumil thinks of our industry from an investors perspective. 
What do investors think of the fitness industry post-pandemic?
Has the recession had any impact on the fitness & wellness industry?
What emcompasses the wellness economy from your perspective?
How important is wellness to today's consumer?
How can the fitness industry capitalize on this?
Thoughts on Peleton and fitness based company stocks in 2022
What other trends are you seeing?
resources shared in this show