08 Jan

270 Retention Success in 2020 with Dr Paul Bedford

Dr Paul Bedford has over 20 years experience working in the fitness industry, including roles as a gym instructor, personal trainer,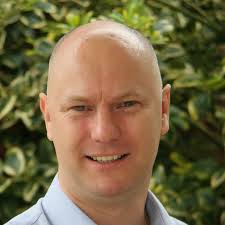 fitness manager and club manager. He has a master's degree in exercise and health behaviours, and a PhD from the London Sports Institute. The aim of his PhD research was to identify interventions in a gym environment to increase adherence. The study increased average participation from 6 months to 13 months. He then went on to develop a training programme to assist retention that has now been delivered to 25 operators, involving nearly 93 facilities.
Your Podcast Snapshot:
3 key metrics to  improve member retention
Action steps to achieve the result for each metric
Tips to remain focused on your New Years Retention Resolution
Contact todays guest, Dr Paul Bedford
http://www.retentionguru.co.uk/
This Weeks Rewind Show
Steps to Creating a Retention Plan for Your Fitness Business
During the episode you will learn:
What data to capture and measure to help you build a retention strategy
How to build your customer journey to improve your retention.
VIP Visits and how they affect retention
How to use a CRM system for retention rather than sales
This Weeks Podcast Partners