20 May

052 Jeb Blount Part 2 – Top Tips On Selling Fitness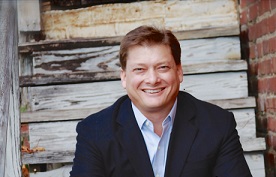 Jeb Blount is the best-selling author of seven books including Fanatical Prospecting, People Follow You, People Buy You. He is a Sales Acceleration specialist who helps organizations reach peak performance fast!
Through his companies – Sales Gravy, Channel EQ, and Innovate Knowledge, he advises many of the world's leading organizations and their executives on the impact of emotional intelligence and interpersonal skills on sales, leadership, customer experience, channel development, and strategic account management.
During this weeks show, Jeb talks about how to uncover a prospects underlying motivation, he answers the question – can anyone sell? and he shares his top 3 tips on selling services.
---
[maxbutton id="8″ url="https://fitnessbusinesspodcast.com/transcription-jeb-blount-show-052/" ]
Top Tips From The Show
If you listen and give someone your complete attention, they are more likely to share information with you
The need to feel important or significant is the most insatiable human need, you can't make someone feel too important, too needed or too wanted
Use your prospects language to connect the dots to bridge from where they want to be, to how you can get them there
The number one reason people go out of business is because they run out of customers – so your main goal should always be, to get and keep customers
Inspirational Quotes From The Experts
Your main goal should always be, to get and keep customers – Jeb Blount
Resources Our Experts Shared In The Show
Jeb Blount
Website
Facebook
Sales Gravy Podcast
Fanatical Prospecting

Hilary Blackstock
PT Council of NZ Website
https://www.facebook.com/ProjectYou1/
Show Sponsors
Active Management
REX Roundtables
Shows Mentioned
An Coppens – Show 45
Sean Bestor – Shows 35 and 36
Tweetables – Share The Experts Knowledge To #STRENGTHEN
[Tweet "Human beings don't normally open up about our deepest darkest problems right away @salesgravy"]
[Tweet "Your main goal should always be, to get and keep customers @salesgravy"]
[Tweet "Take the time to set goals for yourself @salesgravy"]
Share Your Thoughts
Tell us your #1 Takeaway from this show or what success you have had from implementing an idea you heard here! Comment below and you could win a 3 minute interview on the Fitness Business Podcast!