01 Mar

486 How to Use Video to Tell Your Story with Mason Bendewald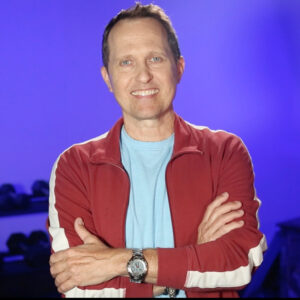 Mason Bendewald has helped build top fitness companies and personal trainers to become on-camera fitness stars. Mason became the Chief Production Officer of Daily Burn (an IAC Company) and launched the first fitness streaming service of its kind. He built the entire streaming library, created the most comprehensive modern fitness catalog ever, trained 13 world-class trainers, and created 18 programs with over 200 workouts.
Mason's goal is to help trainers become masters in front of the camera – so they can help more people and simultaneously make more money with less effort. Consulting with startups and established brands, Mason cuts through uncertainty by guiding production teams with his 20 years of fitness production experience, creating innovative programming.
what you'll learn
If you can spark imagination with the foundations of a well-told story, you will get people to turn their heads in your direction, instead of yawning and ignoring you. So how do you do that? This episode will teach you step by step to become the best video storyteller!
Creating Connection and Fun in Fitness Videos 
The Importance of Storytelling in Online Fitness Training
Teaching on Camera: Creating Energy and Connection through Storytelling"
Techniques and Personal Experience with Yoga Class.
Creating Fitness Videos with Just an iPhone
Tips for Trainers: How to Connect with Your Audience on Camera
Tips for Engaging Introductions in Podcasting
Effective Communication in Video for Trainers and Gym Owners
The Importance of Storytelling and Personalities in Gym Marketing