06 Jul

442 4 Steps to Getting Published and Featured in Media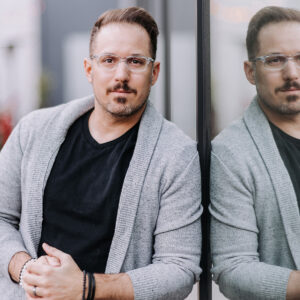 Getting published is the fastest and most effective way to grow your fitness business. By amplifying your brand authority, you can attract your ideal clients. – James Patrick, founder of FITPosium
James Patrick is an award winning photographer, best selling author, entrepreneur coach, podcast host and public speaker . He is the founder of FITposium, an annual conference guiding fitness entrepreneurs to grow their careers
James has received numerous awards for his work. He recently was named Media Talent of the Year by the American Advertising Federation Western Region.
James has presented on stages coast-to-coast in the United States.  He has been interviewed for many TV, radio, magazine, newspaper and podcast features. He is also the publisher of ICON REFINED media. ICON REFINED celebrates the modern entrepreneur who believes in taking care of their health, nourishing their minds, investing in relationships – all while growing their businesses.  
James is the author of FIT BUSINESS GUIDE: The Workout Plan for Your Brand.  He's also the author Fit Business Online: Establish, Market and Profit from Your Brand in the Fitness Industry.  Finally, he is the host of the Beyond the Image Podcast. His mission is to create art and opportunity for others.
Growing Your Fit Brand and Business
As a fit pro, you already know that brand awareness is vital.  But most fitpreneurs don't have a strategy for getting in front of their ideal clients. With so many competitors and brands, the fitness industry is saturated.  It's hard to stand out.
There's no better way to grow your fit brand and business than to get published. Media outlets are looking for people to tell their story, but they won't chase you. YOU need to go to them and pitch the VALUE that you will bring to their listeners or audience.  
what you'll learn
James Patrick, founder of FITposium, shares advice on how to be successful when pitching yourself to media outlets and podcast hosts, including:
How to find the right media outlets for your business
How to approach and pitch yourself
How to leverage different media features to grow your fitness business
resources shared in this week's show