18 Jun

368 The Value Proposition for Industry Associations with IHRSA

The Value Proposition is where Sarah Pellegrino chats with an industry supplier to find out the value they bring to their customers and the industry.  You will not only hear about the features of the product or service – which you can read on their websites or brochures – you will hear about the deep value and return of investment for you!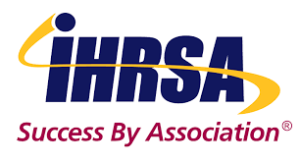 "If you belong to the fitness industry you should belong to the trade association".
Download episode 368 of the Fitness Business Podcast: The Value Proposition for Industry Associations to hear how IHRSA, the Global Health & Fitness Association is championing for our industry more now than ever before. IHRSA is a global, non-profit trade association that serves club owners and operators, industry professionals, and suppliers. This past year cost our industry 19% of health clubs in the United States, some countries lost 30-35%. Learn what action you can take today to support the GYMS Act, which could provide federal relief to the industry we all know and love. Other key discussions include:
Learn about what makes up IHRSA – it's not just a tradeshow! They are extremely active in the following areas: Advocacy and public promotion, research, education, and global leadership.
Ever wonder what benefits are included in an IHRSA membership and why it's valuable? Hear firsthand what a membership includes, who can join (spoiler alert: anyone in the fitness industry) and learn about the new membership options and structure.
Suppliers – this episode is for you too! Hear how IHRSA is not just working for club owners, but suppliers as well.
Hear about this year's tradeshow, which will be the 40th anniversary of IHRSA tradeshows! It'll be a cannot miss 'Super Bowl' for our industry!

Guests
Brent Darden, Interim President & CEO
Nicole Johnson, Director of US Club Membership
Luke Ablondi, Trade Show Manager

What You'll Learn
Hear from IHRSA Interim President & CEO Brent Darden on the true value of IHRSA and the amazing work they're doing. Discussions include: the new tag line of 'The Global health and Fitness Association', the Global Health and Fitness Alliance, GYMS Act, IHRSA Foundation, and how IHRSA supports club owners, suppliers, and industry professionals, and so much more!
Nicole Johnson, Director of US Club Membership shares the new and improved membership structure for our listeners and we learn who can join IHRSA: Clubs, Studios, Professionals, and Industry Partners.
Planning to attend the 40th IHRSA convention in October 2021? Hear all the details and what you can expect from the education portion, trade show, and early morning workouts from Trade Show Manager, Luke Ablondi.

Resources Our Experts Shared in the Show

Show Sponsors