09 Oct

258 How to eliminate your competition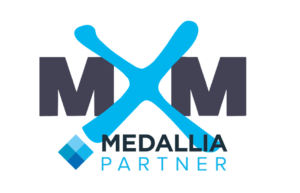 Tim Lyons is the founder and CEO of Pro-Fit Marketing Solutions and Pulse Fitness Training. Tim has spent the last decade as a gym owner and operator in the fitness industry and he knows first hand the challenges of gym ownership and understands the need for reliable, results-driven marketing solutions.
As the creator of Pro-Fit Marketing Solutions, he's devised industry-specific marketing strategies and helped hundreds of fitness professionals learn how to successfully market their products and services. Tim is the author of bestselling published book Built to Grow, The Gym Owners Guide to Success and Scalability, and the creator and host of weekly Podcast, Built to Grow.
What you'll learn
Understanding content marketing and the benefits for your business
Why video is an essential ingredient for connecting with prospects
Tips for launching your content marketing strategy
Resources Our Experts Shared in the Show
Tim Lyons: Website | Facebook | Instagram
Throwback Show This Week
178 Sean Cannell How to Start Your Own YouTube Channel
Sponsors
Advertisers