07 Dec

HOW TO GET THE MOST OUT OF VIDEO MARKETING FOR YOUR BUSINESS WITH RYAN SNAADT

It's no secret to small business owners out there, that video is a great tool to get more of what you want: more sales, more leads, more bacon…. (well maybe not more bacon)

With over 82% of internet traffic watching videos, you need to start getting serious about how you incorporate video in your business.

The problem with video for small business owners is that many of us don't know how to use video to their maximum benefit AND they can get a video produced that looks cool, but doesn't do what it is supposed to – which is drive results.

In most cases this is website traffic, lead generation, and sales.

So, that's why I created this article … to walk you through the foundational video marketing basics and how you can use video to get the most of what YOU want, for your business.

I'm going to lay out the exact foundational basics to marketing videos that I have used for all my clients to make sure that we're getting the most out of any video that you consider producing.

You can use videos to sell, explain your company origin story, display what the experience is like to work with your product or service, attract top talent, and much more.

I think that's why I like video so much.  It can be used to solve most businesses problems if you are intentional and use it correctly.

So, enough of the pleasantries, let's get you familiar with my Video Importance Pyramid  and the types of videos that actually push the needle, not stroke your ego.

 
Foundations Pyramid
Here is an overview of the pyramid:
At the base we have the Anchor which answers the Who, What, and Why of your business
One step up, there are Sales Videos that take prospects over the fence to buy
Social Proof videos that snuff out doubt and eliminate fears of prospects
Next is Long Form for Consistent Outreach ( think Podcast, YouTube, and things used to attract cold prospects to your business)
Micro Pieces (Short form videos, Daily posts, IG Stories)
And yes this looks strikingly similar to a food pyramid because like food, if you only eat sugar you will get a burst of energy, fizzle out, and feel worse after eating it than you did before.
Stick to the main food groups people…
Ok let's look at each of these types of videos a little closer to see why they are important and how you can start using them.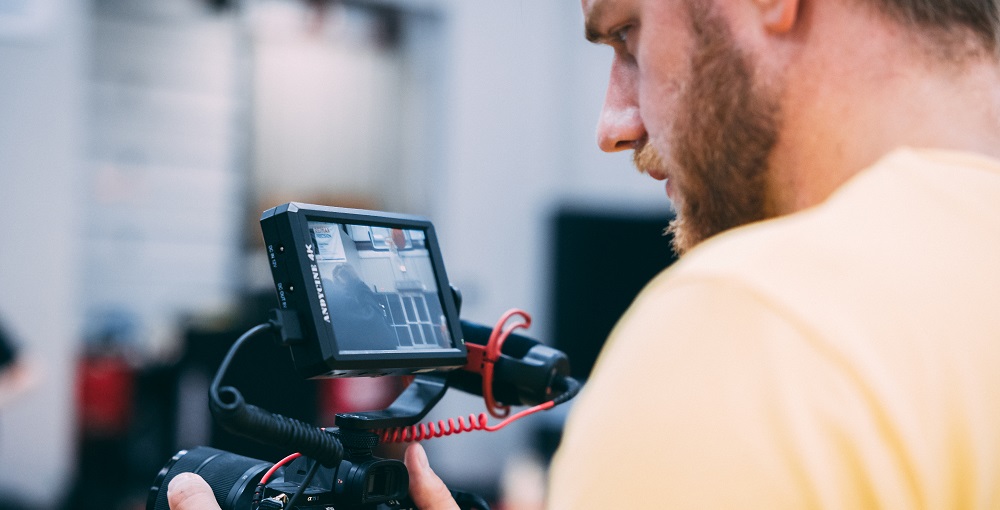 Anchor Video
First up and most importantly, Anchor Videos.
An anchor video is the lifeblood of your marketing on all platforms and tells who you are in less than 2 minutes.
It's the first thing people see when they come to your website, walk into your waiting room, start a sales meeting, or walk by your booth at a conference.
It can be used for years to come and it answers the who what where and why of your business.
Anchor videos are essential to your marketing and sales efforts and having consistent branding across the board.
It tells viewers who you are, what your business does, and why you do it. The Why is key, looping in the company origin story, mission/vision/and values behind the work you do.
We also give viewers an inside look at how your company operates. Showing behind the scenes of building products, performing services, and engaging with customers.
These videos usually showcase your people at work, your customers' enjoyment and how that process is super smooth. Good anchor videos are about 2-3 minutes long and keep viewers engaged the whole time. Great anchor videos capture the essence of your culture and make people feel like they want to learn more. This can be done logistically using the proper music, camera angles, transitions and more to create this unified message.
The beauty of anchor videos is that they don't sell they tell.
They tell the viewer everything they need to know on a 10000 foot glance of who your business is, it intrigues them enough to reach out through your contact form or keep looking around on your website to learn more about you.
They can be used as a welcome video on your website, pinned social media video posts, sales presentation openers, automated emails that go to new leads, and much more.
 You can use this video in so many ways and every business needs one of these!
Sales Video
Next up on the level of importance on the pyramid is a sales video.
 These are evergreen sales tools that can be used to persuade bottom of funnel prospects to close a deal. 
They can be used in live in-person presentations, on the bottom of funnel landing page when somebody is convincing them to buy or in an automated email sequence when you know they are warm lead and on the fence of buying.
These are perfect if you are looking to automate more of your sales process or increase your ecommerce sales.
I also love using these for retargeting ads on Facebook.  if somebody was on one of those lower funnel pages of a website and showing intent to buy, you can hit him again with this type of sales video, send them back to purchase, and close the deal before they are gone for good.
Sales videos are high on the priority list because they drive the most result. they're not the absolute most essential thing, because they're not used in every single application. But they are very helpful for you because they will make the most results happen no matter how your marketing or you're selling your business.
A sales video focuses on comparing the key differentiators of your business to your competitors why you are the better option than other things out there.
So we are confronting common questions, rebuttals, and objections prospects have when they are about to pull the trigger.
It's a lot of comparison with a clear call-to-action at the end to make the next step in the sales process.
They are great to warm leads before your sales team reaches out to them, clarify any big questions your prospects usually have, and establish thought leadership. Also your competitors most likely don't use this tactic so if they are weighing their options, you will stand out.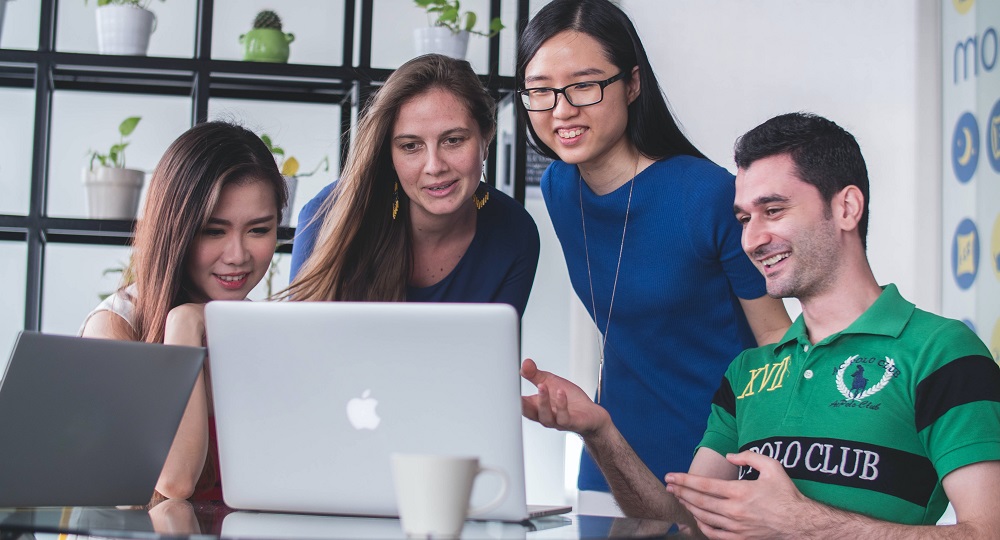 Social Proof
Next up is social proof videos. these are most commonly seen via case studies and testimonial videos. They tell prospective customers that there are tons of happy customers that have already bought and defuses any risk or fear they feel.
A prospect can see how you make a difference in your client or  customers life and they can imagine what it's like on the other side of working with you and the results that you get them.
These could be interviews post-mortem after project is done with a client. This could be behind the scenes videos of a project or you're behind the scenes process of how you build your products.
There's a lot of different ways you can spin these, but the main thing is showcasing and eliminating doubt in your viewers mind of any reason they don't want to work with you.
Social Proof videos are also great to throwing facts and figures but then also talking about the emotional experience of your customers and why people would consider being one.
They tell him they tell your viewers that they need to get on the bandwagon before it's too late. And they hit on both logic in the mind, and emotion in the heart.
Long Form
Next up is long-form organic content.
These are videos that are over 10 minutes long that you put out on a consistent basis.  So think YouTube videos, podcasts,  blogs, email newsletters or long form videos on social media. 
The goal is to have a strategy around search so when people are looking for Content organically they can find your videos and find your business.
Long form is great for B2B companies trying to build brand awareness and fish for clients looking for related information.
My personal favorite is shooting a long form YouTube channel and or video podcast that you can cut up and use and multiple different ways with one long form recording.
You do these for a weekly or monthly basis and then you have consistent content that goes out on your social media platforms your email newsletter and is a great way that people can find you in search.
This approach is called a big rock content approach and this one long-form recording can be diced up in about 9 to 12 different ways to get the most out of it.
You can also create graphics, tweets, and transcriptions of the conversation that can be pumped out.
 I love doing long form recurring content  for clients because I see the uptick in their organic search results every single month and it helps to drive new interested leads to their website and go down there sales funnels.
Not to mention, it takes minimal effort for maximum results. This is great if you are scratching your head wondering how the heck you are going to create content on a consistent basis.
Long form keeps it simple so you can reap the benefits.
For long form, we tend to focus it on education, entertainment, or inspiration. Those 3 elements are what will encourage people to continue to come back and is all about the audience. If your 60 minute podcast is all about how great your company is, people will not pay attention.
You have to add true value with long form to have the desired effect.
For these types of videos, here is a video structure I have found to be effective.
IAMECO
I – Intro, introduce yourself and what you will talk about. Talk about why people should listen and what they can expect to learn or gain from giving you their time
A- Ask, make a soft ask early on that is a resource for audience like an opt in or way you can collect their information
M- Meat, This is the majority of entertainment and talking points where you deliver on the topic of the content. 5 tips for grilling steak, interview a Navy SEAL on developing grit,  how to write a blog post, worst fashion trends of 2001, you get the idea
E- Engagement, halfway through the Meat if it's longer or immediately after the MEAT, ask your audience to engage. Like the video, comment a question, give a 5 star rating on a podcast, subscribe. This is a great time to make a soft ask to you audience right after you just gave them a ton of free information.
C- Call to Action, this is the entire purpose of you creating content. Give your audience a next step to get more of you. This could be a sales pitch, offer to download a free ebook to go into an email sequence, set up a call, or something else depending on where this content is.
O- Outro, close out the video, throw in your branding or recommend more free content to watch.
Again, this structure is my basis for long form videos and if you watch all of my weekly YouTube training videos, they follow this same structure. Because it works!
And it keeps the focus on the viewer and adding value to them.
Now as my Mom used to say, Since you have 'cleaned your plate' it's time for dessert. In this case, our sweet of choice is micro content.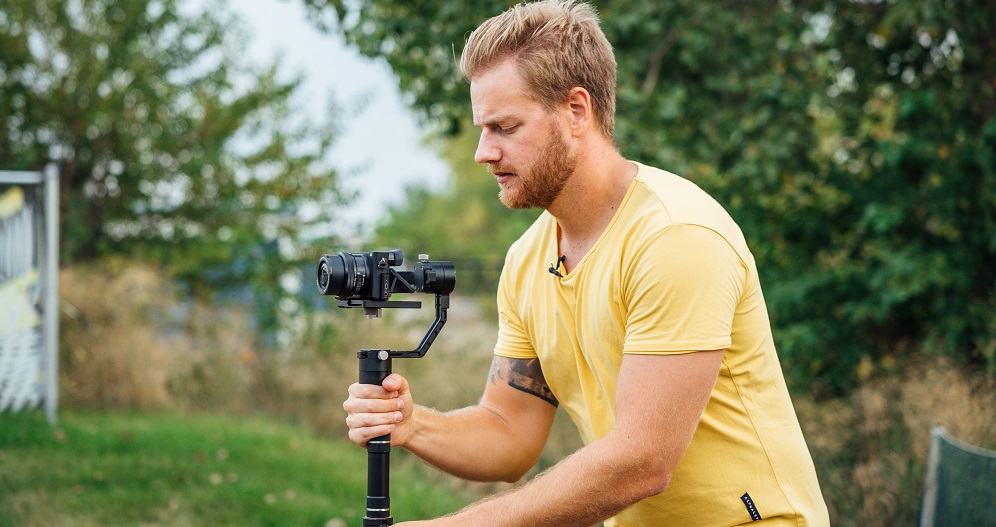 Micro Content
At the top of our pyramid, in the lowest level of  importance is micro content.  ironically this is the type of video that most people focus on when they start doing video marketing.  A one-off social media video that has about two days of shelf life.  You spend thousands on it and it does absolutely nothing for their business. 
And I'm not trying to be harsh but that's the true reality of it.
Yes, being in front of your prospects on social media is important, but not more important than the other video types that we just talked about. 
Similar to Sugar on the top of the food pyramid,  micro content videos will give you a short burst of energy for a day or so and then they fizzle you out and you crash leaving you hungry for more.
Man I really want want some chocolate or something with all this talk about sugar…
These pieces are Instagram stories, posts, and reels, emails, Facebook page updates, or even TikToks
The cool thing about the pyramid, is that you can take shorter versions of every type of video I just outlined and use it as micro content.
Micro content is a byproduct of doing the foundational pieces that will push your business forward. It's pretty cool stuff!

Examples:
 All right now let's look at some real life examples with some of my clients on how we use this type of approach to produce bigger results with this strategy compared to your typical one-off video.
 Flobody:
First up is Flobody. This at-home workout start-up came to me looking for a professional video to launch their Kickstarter funding campaign for their new fitness product.
They were looking for Kickstarter video as a pure sales tool, knowing that we had to really sell the value of the product and how it was different right away.
We also scripted it around the people to make sure that viewers connected with the company story and made sure their humble beginnings were front and center.
 I developed the script shot directed and produced by the campaign sales video as well as workout highlight video for social media is micro content to showcase the versatility of the product while they were running ads.
 The campaign passed the goal of $15,000 in the first hour of launching and is raised over $47,000 in pledges after 30 days. Which I was so happy to hear, they deserved it.
 Now, if we would have just approach this project as a one-off micro piece of content that looked cool but wasn't strategic, they're probably would not have been as big of a result that they saw
PowerLife Yoga:
Another example is power life yoga, a yoga studio company with locations in Des Moines, Kansas City, and Omaha.
After starting with a pure anchor video they could leverage that video across their website Banner, Facebook Banner, social media ads, and on their digital displays.
 We got footage of each individual class and leveraged that across all these platforms so they had a video library that they could use in perpetuity. That Anchor video foundation is key.
Afterwards, Power Life was looking for some position instructional videos to post on social media. So rather than just do one or two of them (and run out of fizzled out sugar content) we decided to shoot 52 different position videos to teach all their followers how to do different yoga poses. This resulted in a Year's worth of weekly content the people can look forward to and it was cut specifically for Instagram and social media on Facebook.
 You can see we're taking one shoot and trying to leverage it across multiple platforms doing what's called a big rock content approach and asking the question how can we get more out of this one video.
CJM:
Another example is CJM financial. CJM came to me looking for a video to be produced for a one-off event called a business after hours.
This video would be played one time…. and that was it.
So we took this idea and spun it to make sure that we can leverage the video in multiple ways, extending the interview with the owner to make sure that we could use these for sales anchor videos and all social proofing videos in the future.
Thinking this way, we identified a stronger need for having 'how to' videos on how to use their platform for their truckers and their customers.
So we made How To tutorial videos that can live on in perpetuity to teach customers how to use their app and website properly, eliminating some of the customer service team answering the same questions over and over.
Again taking this idea of a sugar rush high with a quick little video and turn it into a real business asset that you can use on and on over again.
Other Guys vs Me
And that's really the difference between me and most other videographers out there. I work directly with you on your marketing strategy to make sure that this video is going to get you the biggest ROI possible and ensuring you are covering your bases with a strong foundation before you move on to things that aren't going to move the needle as much.
I prefer to work in the 80/20 rule doing 20% of the work is going to get 80% of the results and being a business and marketing guy that's really what I care about – is getting you the results you need for your business.
So if it would help you, I would love to set up a time that we can talk your marketing efforts and see if I can give some clarity as you begin down this road of adding video to your strategy.
Just click here and you'll be directed to a landing page to set up a time to meet with me
Alternatively, just shoot me an email at [email protected] with the subject: 'VIP Talk' to get something scheduled.
No obligation. No pressure. At the very least, you're going to get some great insight that you can take with your marketing efforts going forward.
Regardless, I hope you got a ton of valuable information from this free training. To stay up to date on the latest with video marketing, make sure to connect with me on LinkedIn where I share regular information on the topic.
Ok, that about does it for me. My name is Ryan Snaadt, it rhymes with odd and I will see you soon. Peace!