03 Aug

448 Sharpen Your Brand So Your Consumers Trust You with Naomi Gee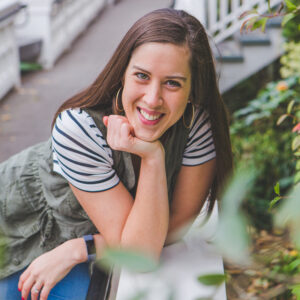 "If you confuse, you lose." – Naomi Gee
Naomi Gee is a graphic designer, brand strategist, and champion of all things motherhood.  She's passionate about helping businesses keep moms fit, healthy, and at their best!
As a StoryBrand Certified Guide, she knows how important it is to weave together the message of your brand into the stories of their daily lives. She's on a mission to help health, wellness, and fitness businesses push past the start-up phase and thrive in their businesses. She helps them move from a cute but forgettable brand to a brand immediately recognizable. 
Are you looking for ways to set your "blah" brand apart? Do you worry your branding is not reaching the people you want to reach? This episode will answer those questions and more. Naomi shares her expert advice to help you stay consistent, clear, and cohesive in your brand.
What is The Grunt Test?
What impact does branding have on consumer sentiment?
How to gain brand recognition
Learn how to be efficient, so branding does not eat up your time
3 Things Fitness Pros can do in 15 minutes to update their branding
resources shared in this week's show