13 Apr

427 The Joy Choice with Dr. Michelle Segar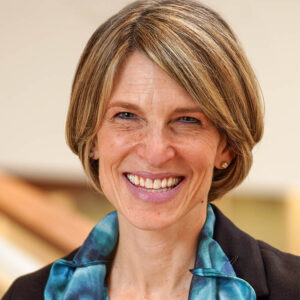 Dr. Michelle Segar is an award-winning, NIH-funded researcher at the University of Michigan with almost thirty years studying how to help people adopt healthy behaviours in ways that can survive the complexity and unpredictability of the real world. Dr. Segar's translational research is widely recognized as relevant and practical. She was named inaugural chair of the United States National Physical Activity Plan Communication Committee, an adviser to the Department of Health and Human Services, a speaker for the World Health Organization, and director of the University of Michigan's Sports, Health, and Activity Research and Policy Center.
Dr. Michelle Segar is also an accomplished author. Her first book was No Sweat and now she has released her second book The Joy Choice and she is here today to tell us all about it.
Dr. Michelle Segar's episode is about her latest book The Joy Choice: How to Finally Achieve Lasting Changes in Eating and Exercise. The Joy Choice was written to help us understand the brain's self-management system. Michelle poses the question and then answers the question, "Why do our eating and exercise plans so often crash when they come up against real life? Because most of the programs, plans, and strategies we've been taught simply do not work in the noisy, busy, always-changing world we live in." Episode 427 is full of knowledge and research!
Your Podcast Snapshot
The Joy Choice
Understanding the brain's self-management system
How to produce sustainable change in the real world
This week's podcast Partners