10 Oct

194 Leadership lessons from the Founder and CEO of TRX Randy Hetrick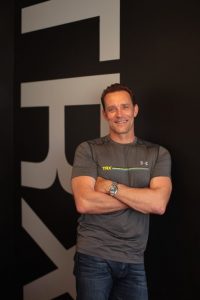 Randy Hetrick is Founder and CEO of TRX.  Over the past three decades, he has built a record number of unique accomplishments including collegiate athlete, 14-year Navy SEAL Officer, bootstrap entrepreneur, multi-patented inventor, and growth company CEO whose company earned multiple placements on Inc. 500 Fastest Growing Companies List and Outside Magazine Best Places to Work list.
He earned a bachelors degree from the University of Southern California; a master degree from the Naval Postgraduate School, Monterey; and an MBA from Stanford University's Graduate School of Business, where he is a contributing lecturer on entrepreneurship, branding and leadership.
What you'll learn
Leadership lessons to help your personal journey
Qualities of an outstanding leader
How a leader can earn the respect of their team
Advice for new managers to improve their leadership skills
ACESS THE TRANSCRIPTION OF THIS PODCAST
Precor Quick Fire Five
Resources Our Experts Shared in the Show
Randy Hetrick: Website | Facebook | Twitter
Recommended by Randy Hetrick  Concept to Market
Book recommended by Robert Gerrish Change Your Thinking 
Sponsors