14 Oct

073 Rasmus Ingerslev – Club Landscape For The Future And Understanding MILLENNIALS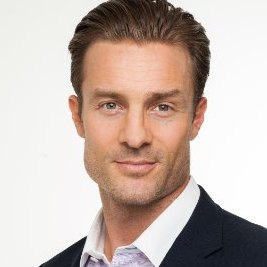 Rasmus Ingerslev is an experienced fitness industry entrepreneur with an international footprint. He has multiple successful start-ups and exits behind him, including two of Denmark's largest health club groups (fitness dk and Fresh Fitness). He has been pointed out as one of the top CEOs in Denmark and is a recipient of the IHRSA European Club Leadership Award.
On a board level, Rasmus serves as Chairman of IHRSA as well as REPEAT and Executive Vice Chairman of Wexer Virtual, a company he founded, which supplies video based group exercise and cycling classes to the majority of the top 25 health club groups globally. He has also served as Vice Chairman of one of Europe's largest club groups and Chairman of Exerp, who supplies an ERP system to numerous leading health club groups.
Rasmus contributes actively to the industry as a writer and speaker and he is a co-founder of the Danish Fitness & Health Organization (DFHO).
Within sports Rasmus has been competing on the Danish National Karate team and holds several national and international titles, and he is still a very active sportsman.
During this interview he talks about his appointment as the Chairman of IHRSA,  the future of the fitness industry and about his new club, REPEAT, and how specific they have have gotten in their club design and targeting of millenials.
Top Tips From The Show
Financial stability makes you feel safe, but it's not a necessity for you to be happy.
In business, focus on the consumer and always be clever about how you allocate your expenses.
Gym experiences are changing, you need to find a way to get outside the physical location of your club and consider how technology can assist in doing that.
Rasmus talked about how they pulled apart the traditional member experience model and re-built it to suit his Millenial target, a big part of which is offering flexible pricing options.
Inspirational Quotes From The Experts
Technology is changing our industry – Rasmus Ingerslev
Resources Our Experts Shared In The Show
Rasmus Ingerslev
Twitter
REPEAT
Wexer Virtual
IHRSA
IHRSA Rising Stars
Article Mentioned
http://pubs.ihrsa.org/CBI/September2016/index.html
Kate Cracknell
http://www.healthclubhandbook.com/
Show Sponsors
REX Roundtables
Active Management
Flashback Show
Show 10 – Fred Hoffman
Tweetables – Share The Experts Knowledge To #STRENGTHEN
[Tweet "In a team I look for people I share a passion with as well as values @ringerslev"]
[Tweet "Technology is changing our industry @ringerslev"]
[Tweet "Roundtable is my MBA of life @ringerslev"]
Share Your Thoughts
Tell us your #1 Takeaway from this show or what success you have had from implementing an idea you heard here! Comment below and you could win a 3 minute interview on the Fitness Business Podcast!