25 Jan

479 Master the Chemistry of Change with Cassandra Worthy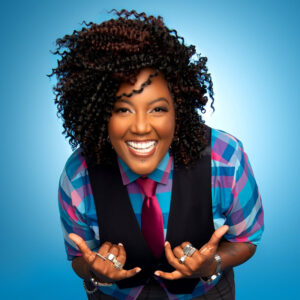 Cassandra Worthy is the founder of Change Enthusiasm Global, which helps businesses work through change. She is also the keynote speaker at the upcoming IHRSA 2023 conference in San Diego. 
Cassandra has a natural curiosity and used math and science to uncover the mysteries of life. She studied chemical engineering at Georgia Tech and pursued a career in consumer packaged goods, allowing her to travel and solve complex problems. She experienced many significant changes and disruptions, notably being part of two major acquisitions in the CPG industry – one where she joined a recently acquired business, and another where she was part of a business being acquired.
Cassandra has experienced both sides of a disruptive change, feeling the pain, frustration, anger, fear and anxiety that come along with it. Through this, she has cultivated a mindset of change enthusiasm – shifting her perspective to see moments of change as opportunities for growth and learning. Following her curiosity, she ended up on a stage talking about change, enthusiasm, and embracing their purpose of inspiring others. She believes that moments of disruptive change can be seen as chances to bring light, joy and energy to the world, and strive to help others do the same.
Cassandra Worthy is here to preach about cultivating a mindset and shifting your perspective, so you can ensure your organization has the tools to grow through change. 
How managing and championing a significant shift is entirely possible
Learn the steps to cultivate a growth mindset
Taking the first step to become a Change Enthusiast
The Power of Change Enthusiasm: How I Found My Purpose and Invite Others to Do the Same
How to Embrace Change with Optimism and Positivity
Change and Emotion in the Workplace
Creating a Resilient Culture for Change and Growth Challenges