11 Jan

477 Jamie Van Cuyk – Finding & Selecting the Right People to Join Your Team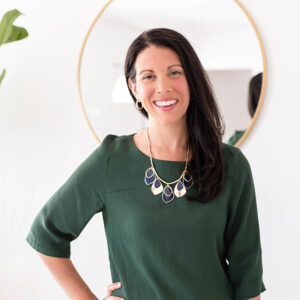 Jamie Van Cuyk is a small business hiring consultant who helps women business owners and leaders expand their unique businesses by teaching them to master the hiring process. Jamie is also the owner and lead strategist of Growing Your Team.
After leaving a successful corporate career to follow her entrepreneurship dreams, Jamie quickly learned that many entrepreneurs had no or minimal experience hiring and managing teams. With ineffective teams being one of the top reasons businesses fail, Jamie felt inspired to help companies overcome this challenge and succeed.
Today, drawing from over fifteen years of leadership experience, Jamie proves bespoke hiring frameworks and comprehensive guidance to women entrepreneurs and leaders, so they can become confident leaders who hire right every time.
How to Position Yourself as the Employer of Choice
The Key Inclusions in Every Job Advertisement
3 Questions to Ask in Every Interview
3 Tips for Hiring the Right Person for Your Business
Hiring Challenges for Small Business Owners
3 Tips to Attract the Best Candidates
How to Hire Your Ideal Candidate in 4 Steps
How to Write a Job Posting That Attracts the Right Candidates
How to Write an Effective Job Posting