30 Sep

459 Personal Training Recruiting Trends & Solutions with Johnny August from ISSA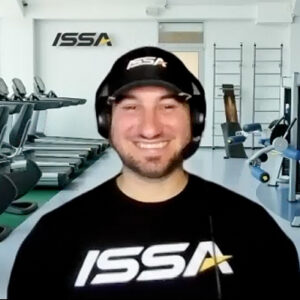 For gym operators, finding personal trainers in today's market is challenging.  And on the other side, trainers are having a hard time finding jobs. 
In this partner update, Dori Nugent talks with Johnny August, the Manager of Strategic and Business Partnerships at (ISSA) International Sports Sciences Association. Johnny delivers beneficial information on personal training recruiting trends and solutions.
Most know ISSA by their Certified Personal Trainer course. But they also have 20 additional specializations, allowing trainers and everyone in the wellness space to take their learning and teaching to the next level. ISSA is now in 176 countries and have 122 gym partners in over 10,000 locations
Your Podcast Snapshot
What trends in personal training are you seeing?
Why gym owners struggle to find qualified trainers
Personal trainer vs a career in fitness
How focus on wellness and holistic solutions are creating demand for more trainers
How gyms can attract new qualified talent
The importance of gym operators understanding their value proposition
What is ISSA's Recruiting Program about?
How does ISSA help gym operators find qualified talent?
Best practices for retaining trainers
The importance of trainers' arming themselves with multiple certifications
What is the most popular certification ISSA offers?
Contact Today's Guest
Johnny August