24 Aug

451 7 Things Elite Trainers Should Know How To Do with Michael Hughes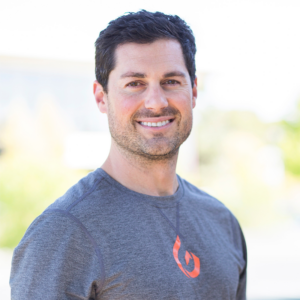 "The trainer of tomorrow needs to be a movement engineer." – Michael Hughes
Michael Hughes is the founder and CEO of both Gymnazo, a 7-figure functional training facility in California, that focuses on integrating restoration with performance in a highly leveraged suite of services, and Gymnazo EDU, a trainer education company focused on delivering a principles based approach to movement to help trainers bridge the gap between the fitness and healthcare industries.
In 2020, Michael launched the Multi-Dimensional Movement Coach (MDMC) certification to share his formula for success with fitness trainers and coaches.
Do you know what it takes for you or the trainers in your club to keep clients coming back for more? Our industry expert will share his expertise on what has made him and his gym so successful.  
7 skills every elite trainer should master
A deep-dive into 3 of these skills
How understanding the principles of movement gets your client better results
Why there are so few "career" personal trainers
resources shared in this week's show