05 Nov

397 How Enneagram can help you work better with your team and clients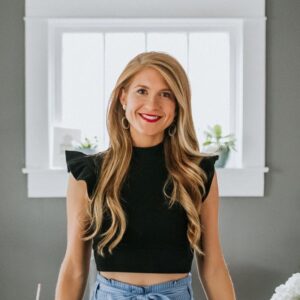 Sarah is an Enneagram Business and Life Coach who helps her clients and students enhance their visibility, confidence, leadership abilities, and overall quality of life by creating specific strategies that align with their personality, values, and goals to become more life giving and less draining.
In 2018, after a 10 year career in sales, marketing and public affairs roles, she started her own social media marketing business. While she loved the creative work she got to do with clients, she kept finding the conversations and work going to a struggle or challenge in other areas of their life that was impacting things in their business or career.
Over time, she began shifting away from most of her consulting projects and into coaching and teaching to help clients navigate through all parts of life and by re-introducing them to themselves using one of her favorite self-awareness and growth tools – the Enneagram – to build both a business and life that's aligned with their purpose and unique personality.
She is also the host of Enneagram MBA podcast, Elon Musk super fan, serial reader, avid spinner, and an Enneagram Type 7. 🙂

Your Podcast Snapshot
What is the Enneagram?
07:32 Overview of the 9 types
Leadership styles by Enneagram type
How to use your Enneagram to work better with your team and colleagues
KeepMe Fitbizpiration – Take the Enneagram Quiz! 



Resources Our Expert Shared in the Show
How to tell which Enneagram type you are

Contact Today's Guest
Sarah Wallace
Website | Facebook | Instagram