05 Feb

339 Your Ultimate Guide to Podcasting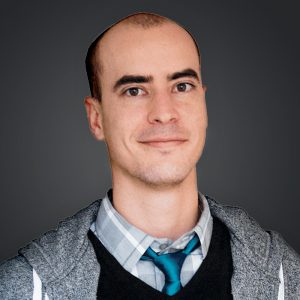 Dave Keine is the head of product & marketing at Podchaser where he oversees the direction of the platform, focusing on powering podcast discovery.
Prior to Podchaser, Dave founded the podcast production company Triangle Content, amassing more than 2 million plays in its first year. He's worked in all parts of the industry including marketing, sales, creative, and production.
He has also been an advertising agency creative director working with Fortune 500 brands.
Your Podcast Snapshot
Key data around podcasting
Tips for getting started
How to reach more people with your podcast
How to monetize your podcast
Resources Our Expert Shared in the Show
Find the Fitness Business Podcast on Podcasher
Get started podcasting for Free:
Anchor https://anchor.fm/
Advertising platforms
Podcorn Podcast https://podcorn.com/
Red Circle https://redcircle.com/
Patreon https://www.patreon.com/
Equipment mentioned:
Hosting Platform
Libsyn https://libsyn.com/
Merchandise to sell
Tee Public https://www.teepublic.com/
Contact Today's Guest