06 Jul

Redefining the Rock Star, by Shannon Fable

Group fitness has changed forever, which means it's time to update our definition of the 'rock star' instructor. Gone (at least for now) are the days of hundreds of avid exercisers packing a studio. Overstuffed schedules running classes simultaneously in multiple studios may return. Still, the total number of classes in multi-purpose health clubs is adjusting as members combine self-guided pursuits and digital with in-person experiences and new life schedules. Rock star, now, means keeping a member's best interest at heart, always, regardless if there are three people in the room or 30!

I don't think any of this spells doom for the industry or our craft; exercisers still need us and want to be with us. I believe it will bring about a revolution in the industry that points us in the direction of increased impact and can help us reach more people than ever before. But, this can only happen if we update the way we analyze our group fitness departments and redefine a group fitness instructor's value to our facilities both for the instructor's sake and that of the participant. Class counts should not be the rock star status indicator or the bar by which we judge our team any longer. Part of the equation, yes … but all of it, NO.

The landscape of group fitness has evolved and accelerated immensely this past year and a half, but the formula for determining an instructor's worth has not necessarily kept pace. Traditionally, the number of people in a class is the metric by which we live and die. We place so much emphasis on arbitrary benchmarks born back in the days of one studio, limited modalities, burgeoning exercise literacy, and predictable attendance patterns.

Even before the pandemic, with so many choices for the member, including multiple classes happening simultaneously, robust personal training departments, small group training, and self-guided options on the workout floor, the numbers weren't painting the best picture. Most managers are doing as told using the numbers and comparing to ranges set long ago. For example, a class must have ten people, or it's on the chopping block, and the cost per head needs to stay below $2 for the class to remain. These numbers simply don't account for how much attendance patterns and needs of our members have changed!

I believe numbers are still important to track, but this metric has underlying influencers that should be taken into account and incentivized. If you only measure the outcome (numbers and payroll variance) and not the behaviors that influence those outcomes, you have no direct control over moving the needle. Whether you are trying to sum up the worth of your program or an individual instructor, it's important to emphasize three ingredients:
education,
engagement, AND
class value (numbers).
Education
Formal and informal education should be prioritized, tracked, and incentivized. It's time, however, to expand our definition of continuing education to include formal AND informal options. Live education (when you can get it) is excellent, but online opportunities abound! Reading industry and consumer articles about health and wellness and taking other instructors' classes, reviewing programming ideas from a wide variety of sources, and developing close connections with colleagues near and far should be encouraged.
We must shift value beyond just learning new programs, exercises, and tools—areas such as behavior change, motivation, and inclusivity reign supreme. Not to mention, we should also value expanding knowledge in customer service, business, and marketing!
Engagement
Engagement, not just with members, is vital for producing optimal results in a group fitness department. We need to start with understanding the part a GFI plays. While many see (and treat) teaching group fitness as an individual sport, we need a village to get people fit. As part of a village, showing up to teach and leaving will not cut it! A GFI is a valuable team member responsible for a tiny piece of the puzzle. Our talent comes together with other team members' talents to produce a sum greater than its parts.
Engagement begins with consistency in schedule and attendance, assistance in finding subs (as well as preparing them to service members well), preparing for classes, and understanding the policies and procedures of the department and club.
It's essential to expand the definition of engagement to include understanding and valuing the part other team members play. The team extends beyond fellow instructors to staff members in adjacent departments, as well. We should expect (and inspect) knowledge of other classes, programs, services, and offerings. We should encourage the promotion of other activities in the gym and educate members about how other offerings in the club (or outside the club via digital) complement what's happening in the studio. We should also incentivize active participation and support of other instructors' classes, programs, and services in the gym! A strong TEAM at a facility can help influence the members' experience far quicker than any single individual; this begins with enthusiastic engagement.
Engagement in the industry is also a significant factor. Provide insight as to the communities your team should become part of (i.e., Facebook groups, membership organizations) and encourage them to see the role they play in the industry at large.
Class Value
Education and engagement influence class value, which is why they top my list! When we put class value first and ask our instructors to endlessly up their attendance, they will resort to shameless self-promotion via social media and tactics reminiscent of middle school student council elections. While this can undoubtedly increase numbers for the short term, being a trusted fitness resource and a team player will create raving fans that last a lifetime.
Be sure to track class value versus raw numbers; not all classes are created equal due to audience, time of day, day of the week, or season. Not to mention, with the changing consumption of fitness, IRL (in real life) group fitness classes may not get back to the same numbers you had before. Cost per head (divide your class pay rate by the number of people participating) and penetration (number of people in class divided by the total number in the club) are superior ways to measure a class's impact and allows for easier comparison.
Whether an instructor teaches one hour a week or ten, getting people to move requires strategy, and getting folks back to a routine in the club will take more effort than before in some cases. If class numbers are the only method for determining an instructor's worth, we run the risk of misplaced effort. The same could be true if we choose to solely focus on any one of the three ingredients we've discussed. They must all be understood, and we should use objective metrics to determine the return on investment and provide a plan for growth and opportunity to keep instructors motivated. Motivation keeps you in the game, and the world needs more rockstars!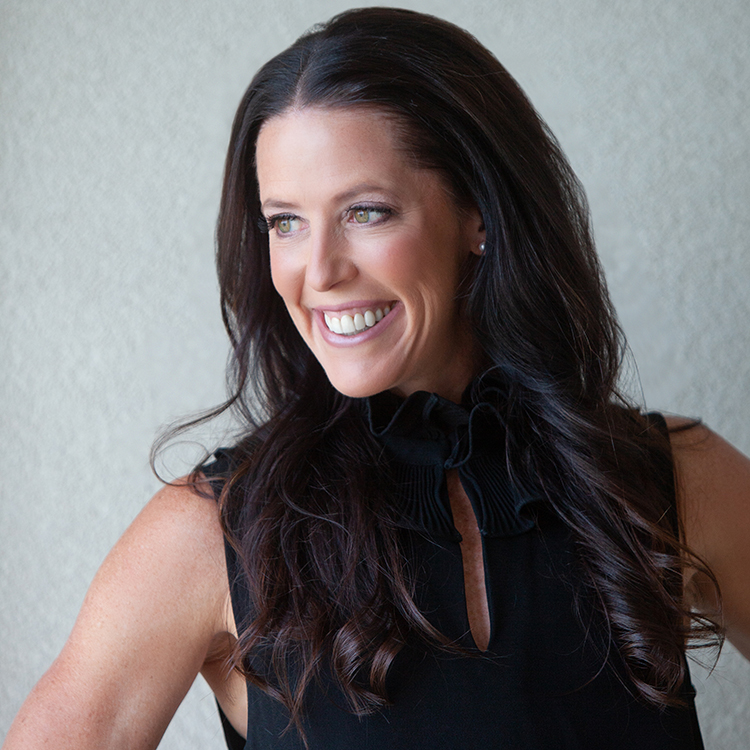 Shannon Fable | Visionary & Business Development Consultant
Shannon is an experienced visionary and business development consultant in the health & wellness industry, with a focus on digital transformation and software solutions. Former ACE Board of Directors Chair, co-founder of GroupEx PRO, and consultant to influential fitness brands such as Anytime Fitness, BOSU, Schwinn, Power Systems, and more.