12 Oct

461 Managing Through the Ugly: How to Deal with the Hard Changes with Ben Ludwig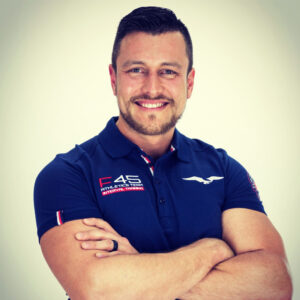 "When you invest in your staff their employment lifespan goes up!" – Ben Ludwig 
Ben Ludwig is a leadership, sales and strategy expert. He currently acts as the Chief Operating Officer of Traction Group LLC, an F45 Training company, serves as the Growth Pastor for Crosspoint Now Network of Churches across Kansas, as well as owns multiple fitness businesses including those featured on Good Day Kansas and KWCH Channel 12 News.
He also contributes regularly to fitness business magazines including Club Solutions, IDEA fitness magazine, Personal Fitness Professional (PFP), Club Industry Magazine, Gym Owner Monthly Magazine, and Boutique Fitness Solutions. Ben also volunteers his time serving on multiple Boards of Directors and is open to contributing his time and expertise.
Ben Ludwig is a returning guest on The Fitness Business Podcast. In today's episode, Ben takes on the topic of leadership and managing your team through the ugly. Leading your team through changes and challenges can be stressful and frustrating for a leader.  Ben's calm and natural way to lead offers inspiration, hope and positivity to those leading the way for their teams.  Take 30 mins and give yourself a boost of optimism!
How to identify and plan for hard situations
Preparing your staff to manage change
Steps to getting better at getting through hard times
3 best practices for managing through the ugly