10 Aug

449 Tips for Creating Professional Photos with Your Smartphone with Collette Evans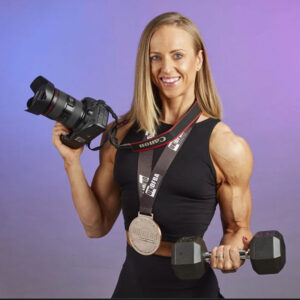 "Everywhere you go is a content opportunity" – Collette Evans
Collette Evans, is a natural bodybuilder, with 8 first-place trophies and a British Title.  Alongside bodybuilding, she is a professional photographer and owner of Picture Perfect Photography. 
Collette has been a photographer since 2002 and now specialises in photography for the fitness industry. Working with like-minded business professionals in the fitness industry on creative projects is her favourite part of the job. Furthermore, Collette is twice award shortlisted for her photography work against 350 UK photographers. 
This year, she's aiming to attain her pro card in Women's Natural Bodybuilding at 2 Bros Pro. 
Keen to take pics like a pro? Take a listen for some great tips from Collette on snapping pics using your smartphone, along with some terrific recommendations on social media content creation and planning. Join co-host Chantal Brodrick for this special educational intensive episode!
Tips for taking great photos with your smartphone
Advice on how to use photos to best represent your brand on social media
How to take the best photos of your gym
Connect WITH COLLETTE EVANS
BONUS RESOURCES FROM COLLETTE: 
resources shared in this week's show