25 May

435 How to Start a Boxing Business with Keith Keppner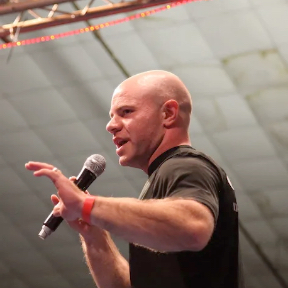 Boxing gyms are becoming one of the hottest trends in the fitness industry.  In today's episode, Keith Keppner gives his unique perspective on starting a boxing business. 
Keith Keppner is the co-founder of Keppner Boxing and Fitness. Keith began boxing training to recover from a chronic illness. At the age of 17, he was in constant pain. He suffered with fatigue, depression, anxiety, short-term memory and other cognitive challenges. He endured 5 years with no answers to his health issues.  Then, he ultimately obtained a blood test that gave him an answer. He had contracted Lyme disease as a boy and was challenged by the illness for years. Once diagnosed, he used boxing to get his life back and developed a passion for the sport.
Since then, he has grown Keppner Boxing and Fitness over the past 8 years, from zero to multiple 6 figures.  They experienced a 10-30% yearly growth rate. All this led Keith and his wife/business partner to develop the Keppner Boxing franchise formula, which provides a new and unique opportunity for franchise partners.
Remarkably, he achieved this with zero business experience, no high school or college education, and overcoming a chronic illness.
What You'll Learn
The ins and outs of starting a boxing gym. 
Your Podcast Snapshot
Is boxing fitness for everyone?

Biggest challenges with starting a boxing business
Best advice for starting a boxing business
Contact Today's Guest Keith Keppner